Movies are like a little fantasy escape from our realities, and when we see those swoon-worthy love stories on the big screen, it gives us hope that one day we'll find that kind of passion in our own lives. Not all celebs have chemistry, but when they do, it's impossible to tear your eyes away. Here are the top rewatched movie kisses that'll put you in the mood.
1. Noah Calhoun and Allison "Allie" Hamilton, "The Notebook"
If you made it through this movie without crying, good for you — most of us can't say the same. This instant classic is like a modern-day Romeo and Juliette because of the amount of tragedy infused in the romance. This couple falls in love as teens, but as they grow older, Noah cares for Allie when she gets dementia. The whole film is filled with passion, but nothing beats that gorgeous kiss in the rain where they both get soaking wet.

2. Elizabeth Bennet and Mr. Darcy, "Pride and Prejudice"
One of the greatest love stories of all time, Jane Austen's "Pride and Prejudice" is a literature classic for a reason, and its on-screen adaptation didn't disappoint. While many are familiar with the scene where Mr. Darcy finally admits he fell for Elizabeth, it's that kiss at the end that makes our knees buckle — especially when he calls her "Mrs. Darcy" right before he does it.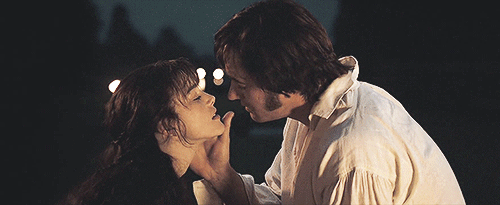 3. Jack Twist and Ennis Del Mar, "Brokeback Mountain"
This movie was as tragic as it was romantic — it also made history at the time of its release. "Brokeback Mountain" told the tale of two men in the 1960s living in rural Wyoming. Their relationship isn't condoned at the time, and as a result, the men are separated. When they're reunited, they embrace each other with an aggressive passion, but sadly, this film doesn't have a happy ending.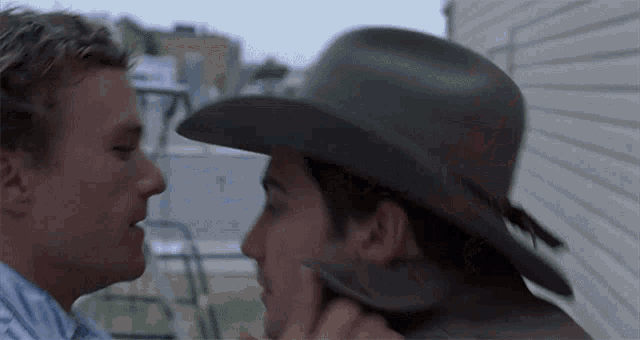 4. Peter Parker and Mary Jane Watson, "Spider-Man"
No one could forget the kiss from this flick — while some movie kisses are remembered for their romantic context and passion, it was the unique nature of this kiss scene that's kept it on our radar for two decades. Mary Jane pulls down Peter Parker's mask to kiss him without revealing his identity. Oh, and it all happens when he's hanging upside down.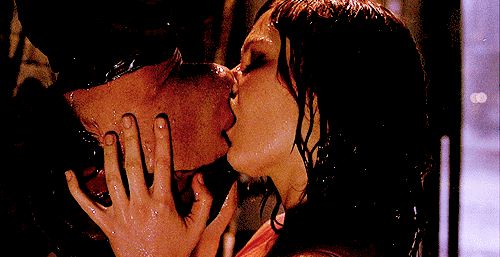 5. Ron Weasley and Hermione Granger, "Harry Potter and the Deathly Hallows: Part 2"
Fans of the book and movie franchise were hoping that these two would end up together, and they finally did! Their passionate moment wasn't an expected one, and it was at a chaotic moment while they were battling Voldemort in the Battle of Hogwarts.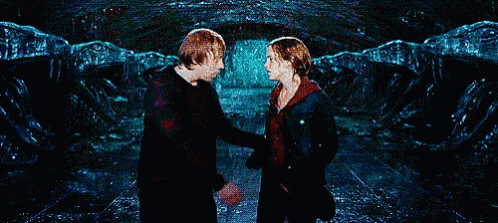 6. Jack Dawson and Rose DeWitt Bukator, "Titanic"
Everything about this movie is epic, including the kiss that co-stars Kate Winslet and Leo DiCaprio shared. While we can't forget that steamy car scene, the truly iconic kiss happened when Jack took Rose to the front of the ship and showed her how to "fly". Ah, to be young and in love.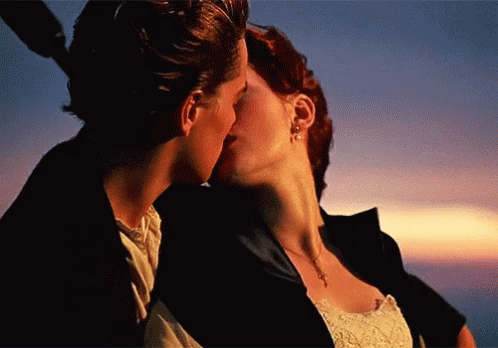 7. Scarlett O'Hara and Rhett Butler, "Gone with the Wind"
Back in 1939 when this movie came out, kissing was still kind of taboo, making it all the more scandalous. There are two moments where the chemistry is off the chart — first when Rhett tells Scarlett she "needs kissing badly" and later when they actually kiss and embrace as Scarlett begs Rhett not to go off to war.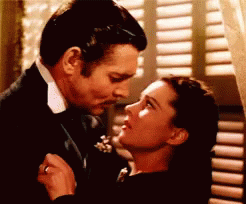 8. Han Solo and Princess Leia "Star Wars: Episode V — The Empire Strikes Back"
In this trilogy, Leia feels just as much passion for Han as she does for frustration. Still, the romantic tension is real, and when they share a kiss in this flick, it's the starting point of their relationship. Carrie Fisher sure knew how to get the attention of an audience and get some insane chemistry with her co-star.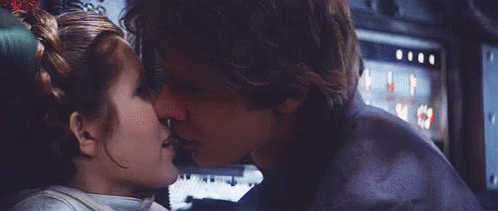 9. Simon Spier & Abraham Greenfeld, "Love, Simon"
One of the first mainstream gay love stories, the teen movie "Love, Simon" has quite some buildup before we get to the kiss. In this rom-com, Simon waits on a Ferris wheel waiting for a boy he's been talking to online. For a while, we're not sure if the boy will turn up. But he does, and it ends up being his classmate. The crowd below cheers them on while they kiss during this heartwarming moment.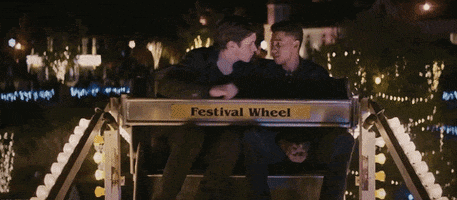 10. Romeo Montague & Juliet Capulet, "Romeo & Juliet"
One of the most famous love stories of all time was given a modern remix by Baz Luhrmann who set it in Verona Beach with more of a Miami vibe than medieval Italy. The main characters, played by Claire Danes and Leo DiCaprio, meet at a costume party and immediately fall in love. Soon after, they kiss in an elevator to depict the desire to be alone and away from everyone else.