Harry and Meghan's wedding was definitely a huge deal when it happened, but it was also a relatively small and private wedding ceremony, all things considered. The chapel where it took place could only fit 600 people, out of 1200 they've invited for the wedding. So those who actually got to witness the ceremony in the chapel were carefully chosen. That guest list was simply incredible, and most people dressed for the part. Let's take a look at the best and worst dressed guests at Meghan and Harry's wedding.
1. Meghan and Harry
Obviously, these two looked stunning. Meghan wore a gorgeous Givenchy wedding gown and a Tiara that used to belong to Queen Mary. Harry went for a tailored military uniform of the British Armed Forces since he spent about a decade serving in the military and it's a big part of his life.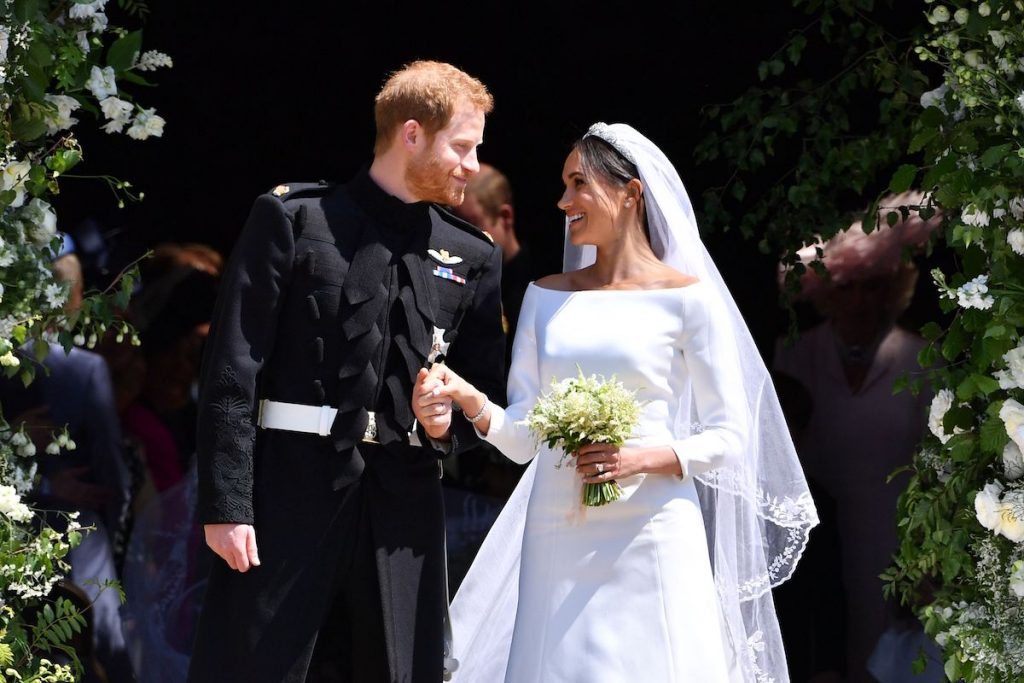 2. The Queen
We loved that the Queen wore a floral dress by Stewart Parvin, pairing it with a lime green coat and a matching hat decorated with a purple feather, crystals, and pearls. Say what you want, but for a 92-year-old lady that was a very bright and modern outfit.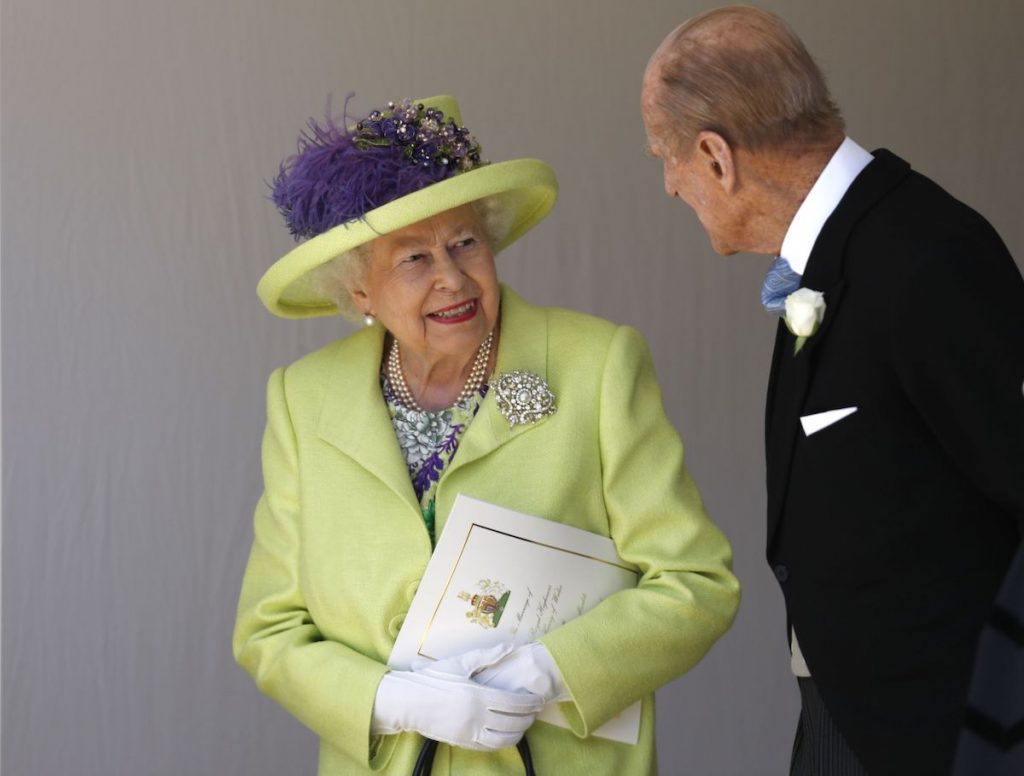 3. Amal Clooney
Amal went for a beautiful yellow Stella McCartney dress that looked simple yet elegant and festive. The matching hat with a mini veil completed the ensemble. Her husband George Clooney looked as good as even in his gray suit and a yellow striped tie.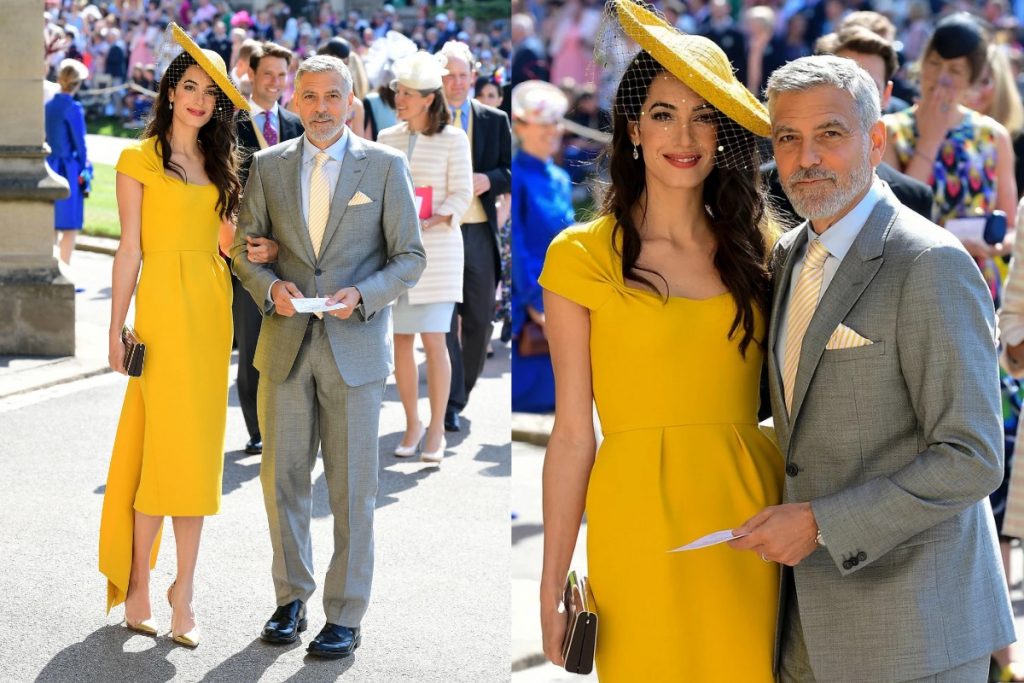 4. Priyanka Chopra
Meghan and Priyanka have been friends for a long time, so it's no wonder that she was on the guestlist for the special event. Priyanka kept teasing her followers on Instagram about her outfit for the occasion but managed to keep it a secret until the actual wedding day. She wore a beautiful lavender suit by Vivienne Westwood and matched it with a lavender fascinator by Philip Treacy.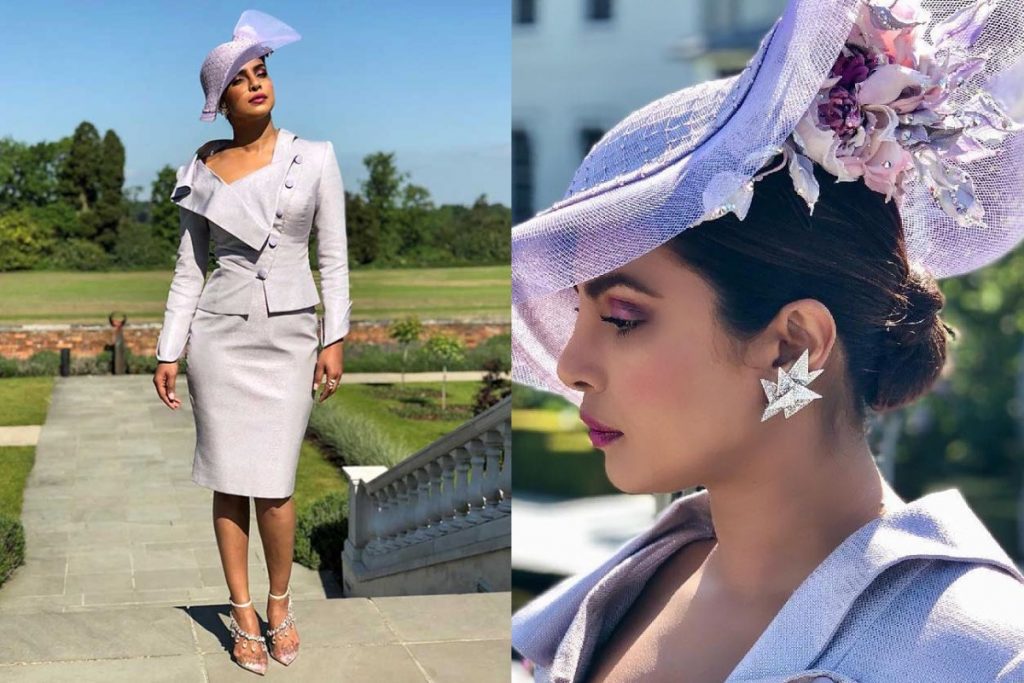 5. Oprah Winfrey
Oprah had a whole "situation" with her outfit for the royal wedding. Her original plan was to wear a dress that in the end turned out to be "too white and bridal" so she changed her plans at the last minute and went with a blush-colored Stella McCartney dress and a matching hat.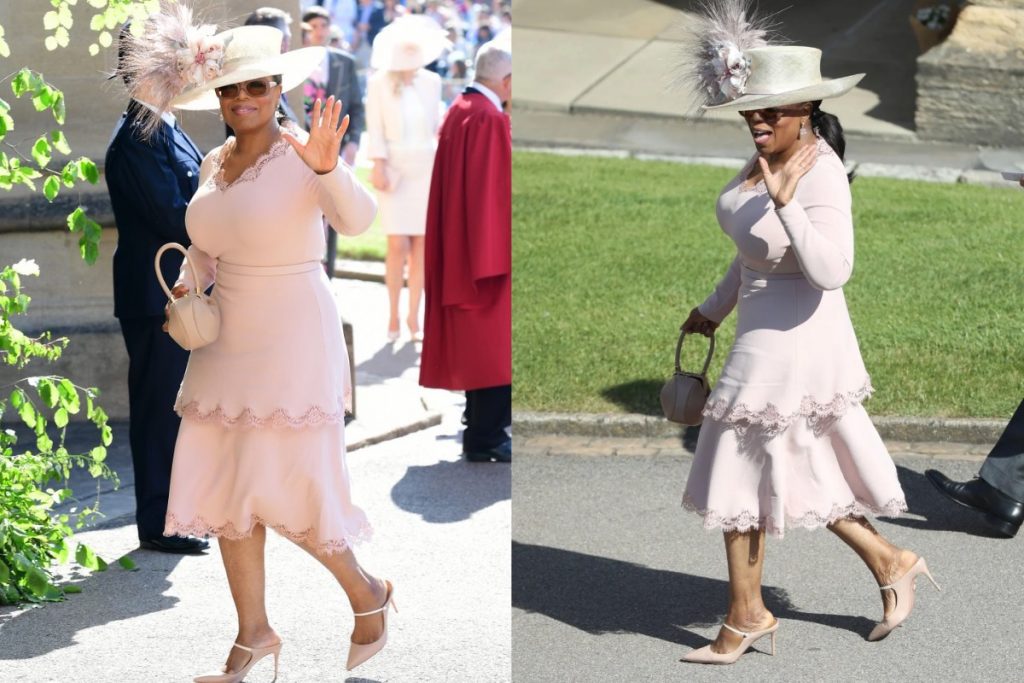 6. Suits Cast
The cast of Suits, Meghan colleagues, were also invited to the wedding and all of them dressed the part. They fit in with the rest of the guests perfectly, looking glamorous and stylish. We particularly liked Gina Torres in her bright red dress and a white fedora that made her stand out a little amongst the sea of suits and muted colors but in the most elegant way possible.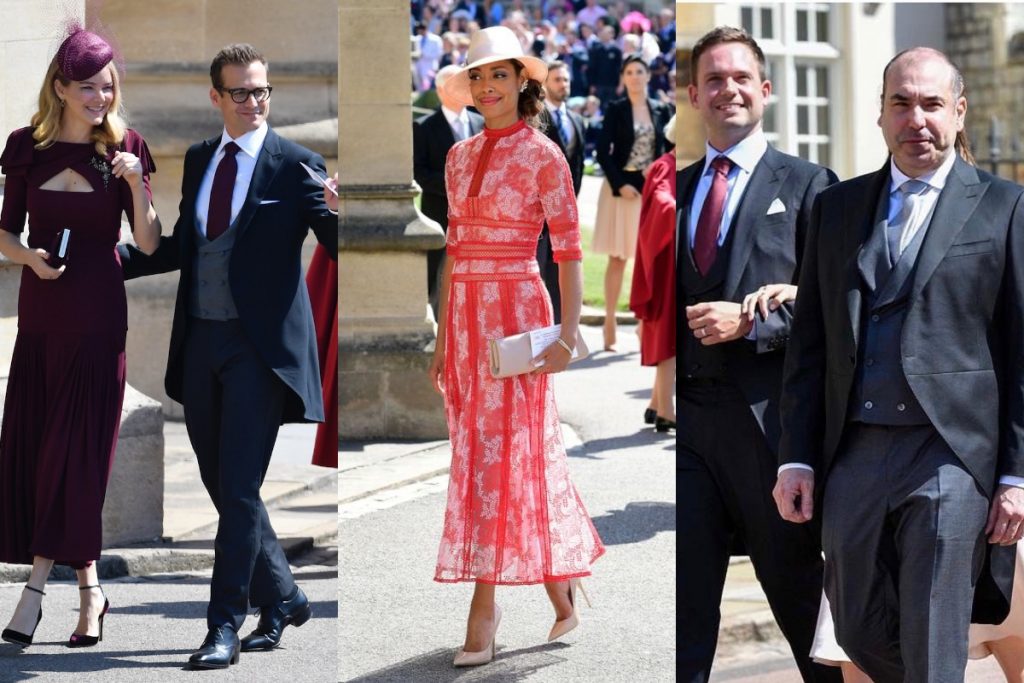 7. Serena Williams
Serena wore an incredible pastel pink Versace dress that fit her like a glove. She is accessorized with a playful fascinator and shoes in a matching color and a statement necklace by Bvlgari.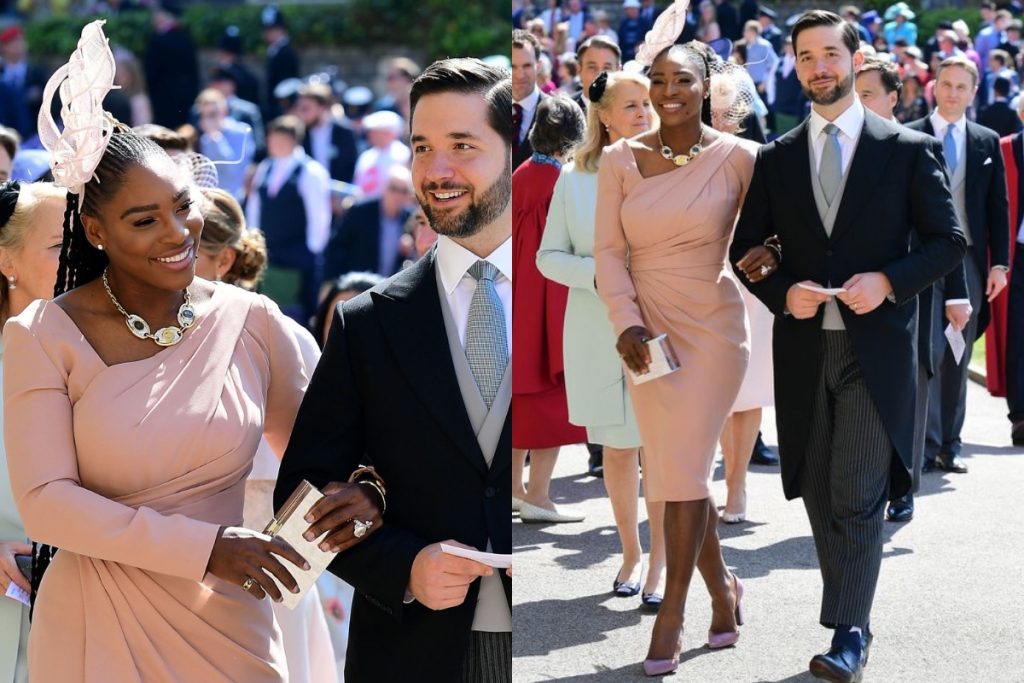 8. Kate Middleton
Kate's choice of outfit for the wedding might've confused some people. It was a very stylish pale yellow Alexander McQueen dress that was perfect for the occasion, but it was one she's already worn twice before. Once to her daughter's Christening, and once to the Queen's birthday. Some might mistake this as not thinking that this event was important enough for a new dress, but in reality, it was a great way for Kate to deflect the media's attention from her to the rightful star of the day – Meghan.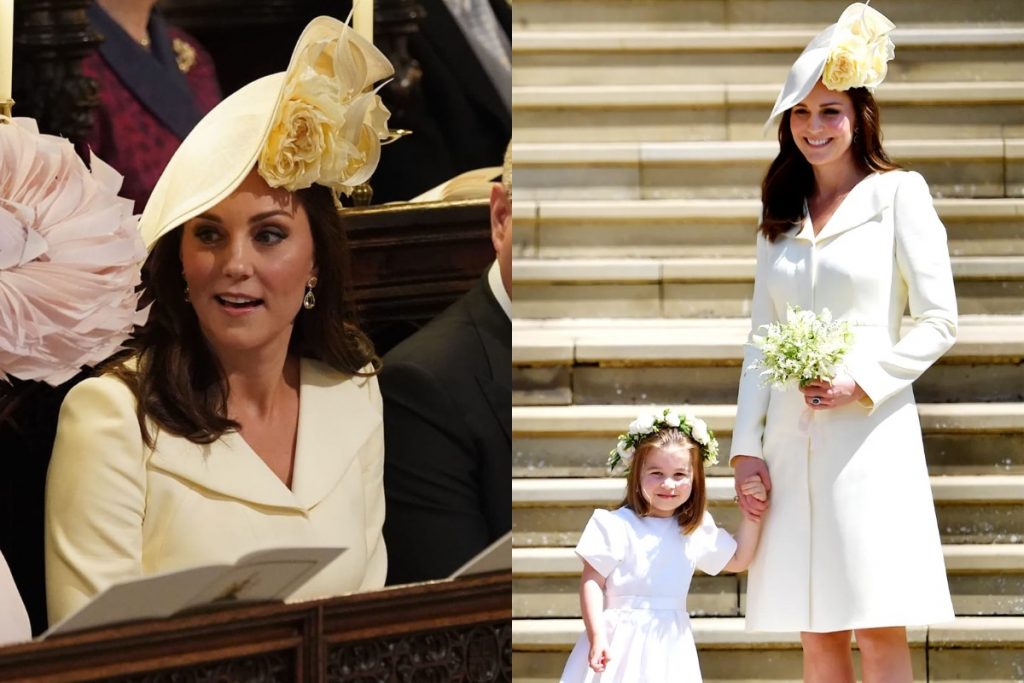 9. The Beckhams
Victoria and David decided to wear dark colors for the wedding. David wore a Dior Homme suit and Victoria wore a dress from her upcoming collection and paired it with a pillbox hat. They looked very stylish, there was nothing really wrong with their outfits, except that Victoria looked absolutely miserable, while David all smiled. Many criticized her for sporting such a sour look on her face.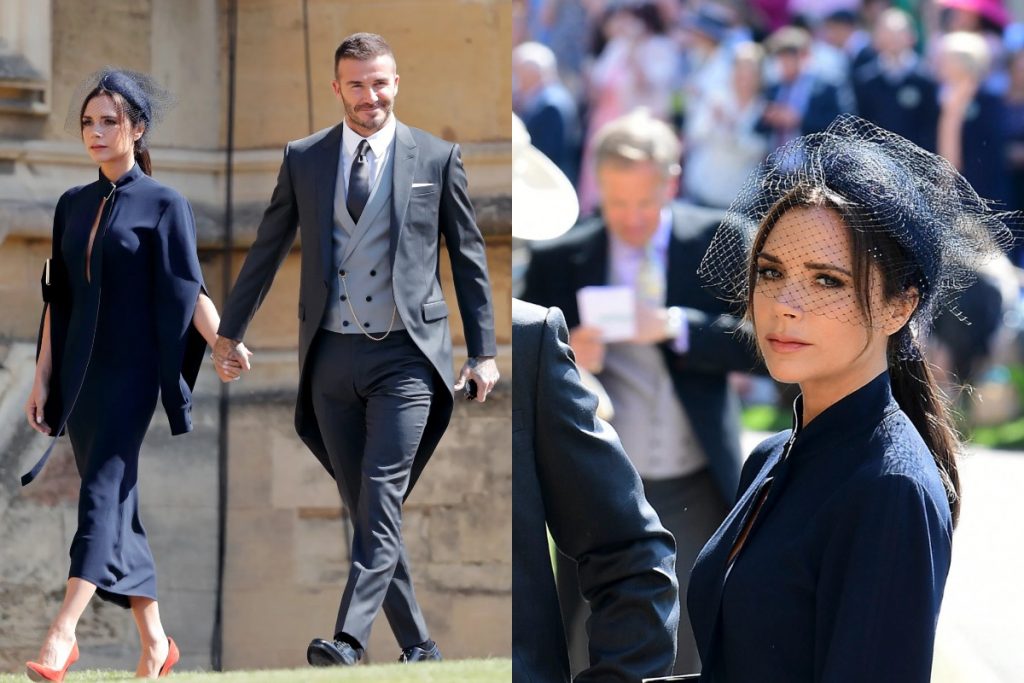 10. Idris Elba and Sabrina Dhowre
While Idris played it safe with his classy suit and could've totally pulled off the wedding vibe, Sabrina (his fiance at the time) dressed way too casually for such a huge event. Wearing a cardigan to a wedding made her look very underdressed. The fact that it was Gucci and paired with a fascinator didn't save her case at all.