What are your favorite celebrities up to these days? Luckily, thanks to the paparazzi, you never have to wonder for long. Take a look at the best celebrity photos from May 2023, including royalty, actors, and others in the public eye. Here are our top picks that you need to see now.
1. Here, Mindy Kaling is seen out and about walking around Los Angeles on May 25, 2023. She's rocking a Rodarte sweater with some comfy leggings and flats for this casual outing.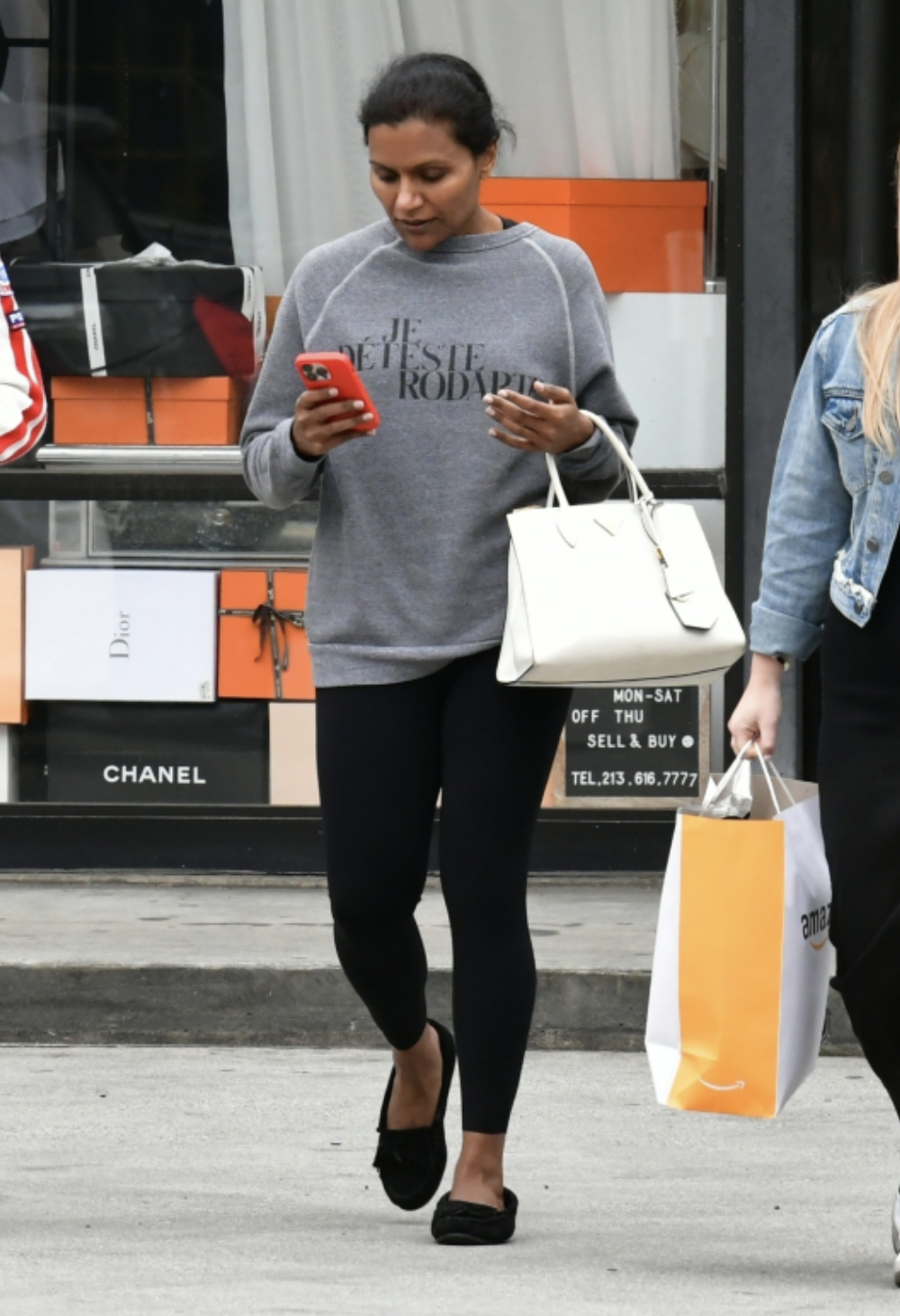 2. Kanye West and his new wife Bianca Censori, who also happens to be an architectural designer at Yeezy, take a stroll. Kanye is not wearing any shoes in this photo but donning some blue socks on the way to Jeni's Splendid Ice Cream on May 25, 2023.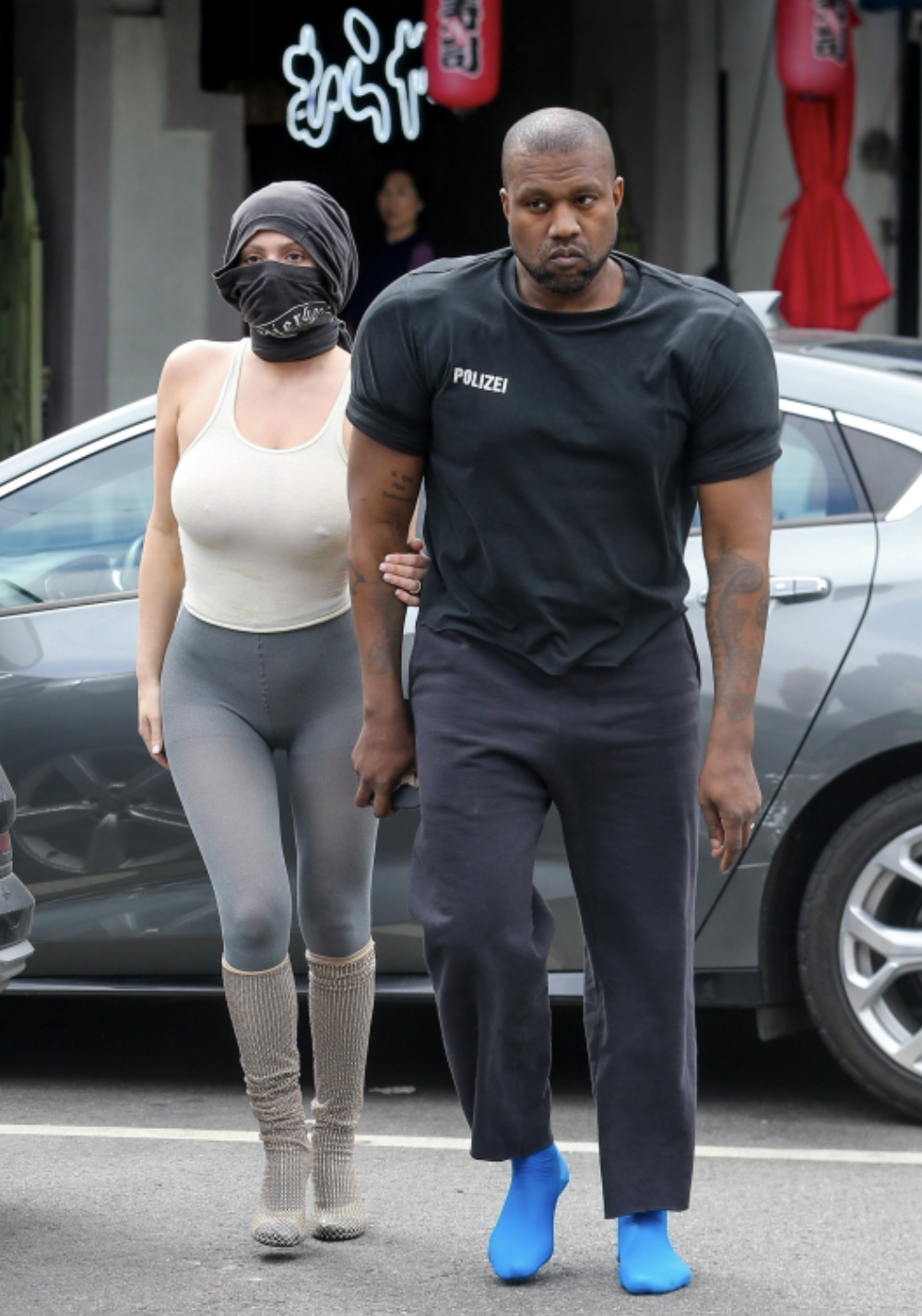 3. Just months after her daughter Suri was said to be scouting fashion schools, Katie Holmes steps out in this low-key outfit with boyfriend jeans and a slightly disheveled but artfully tucked button down.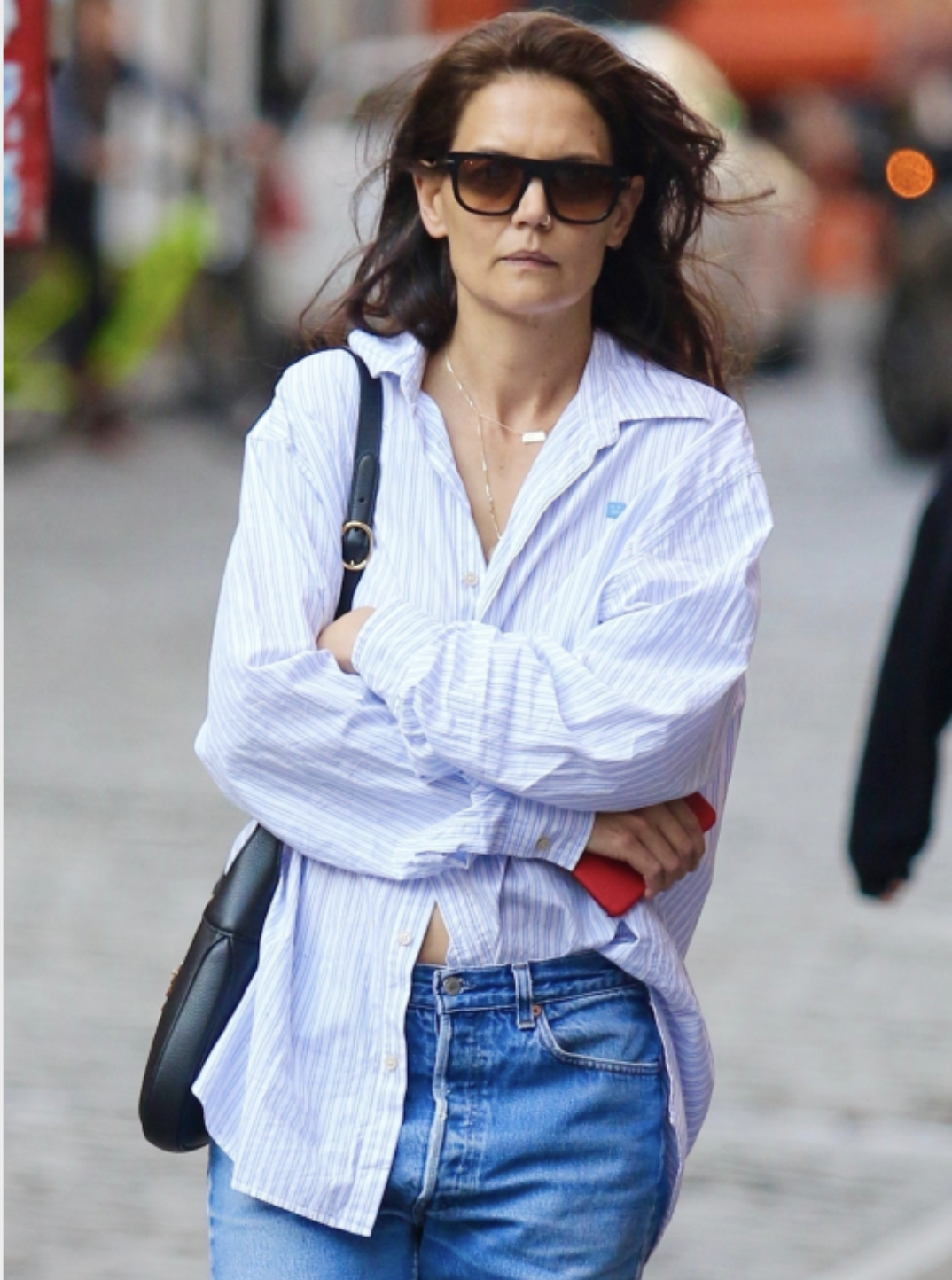 4. Actress Andi McDowell of "Maid" and "The Way Home" looks absolutely stunning, rocking her natural gray curls with a burnt Sienna cardigan and a white ruffled shirt. In this photo, she's arriving at her hotel in Cannes before stepping out in her stunning red carpet looks.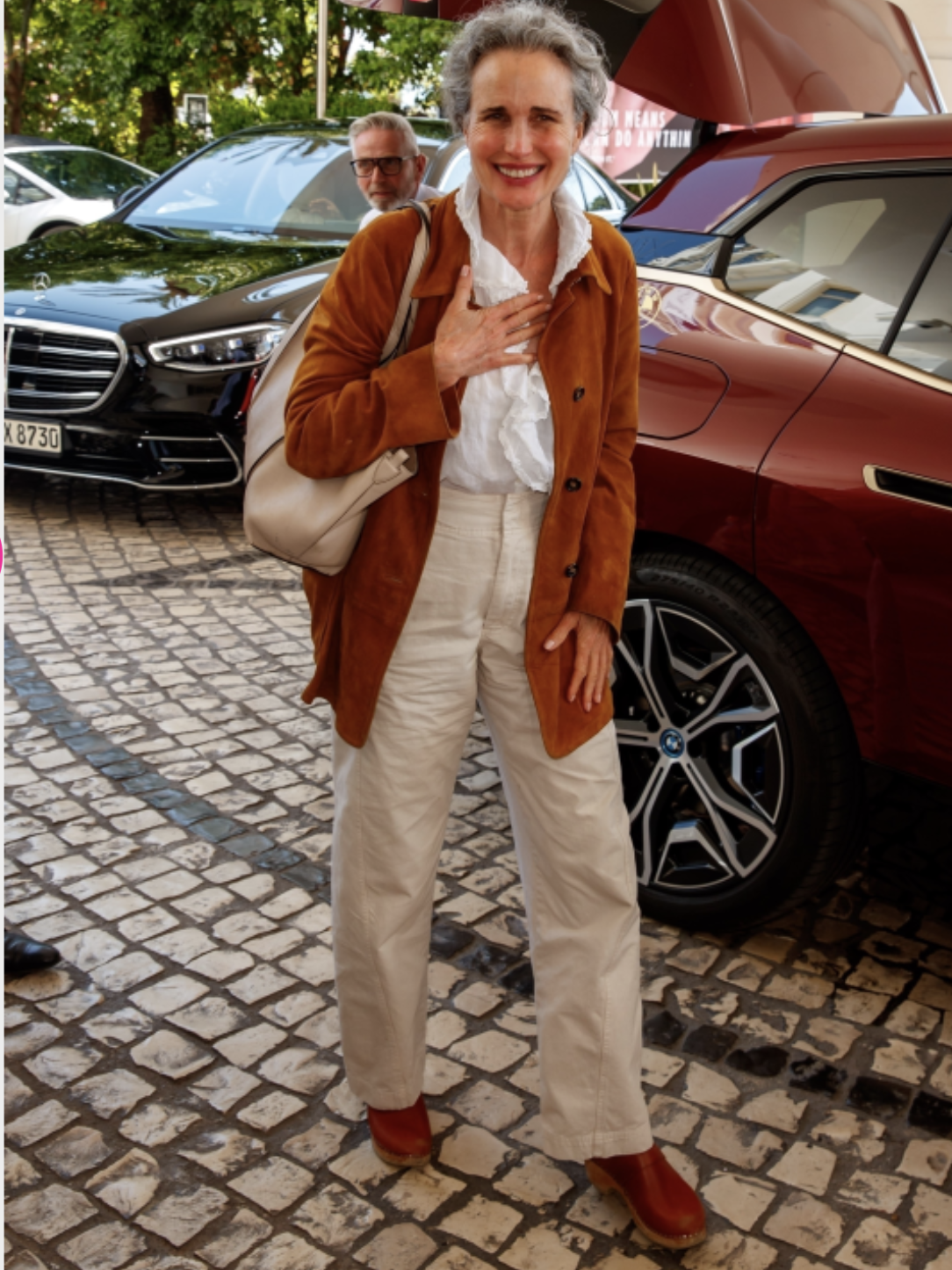 5. Seth Rogen and long-time spouse Lauren Miller gave the keynote speech at the 2023 UC Irvine School of Medicine Commencement Ceremony which took place at Bren Events Center in Irvine, California. They did so in honor of their organization for Alzheimer's called Hilarity for Charity.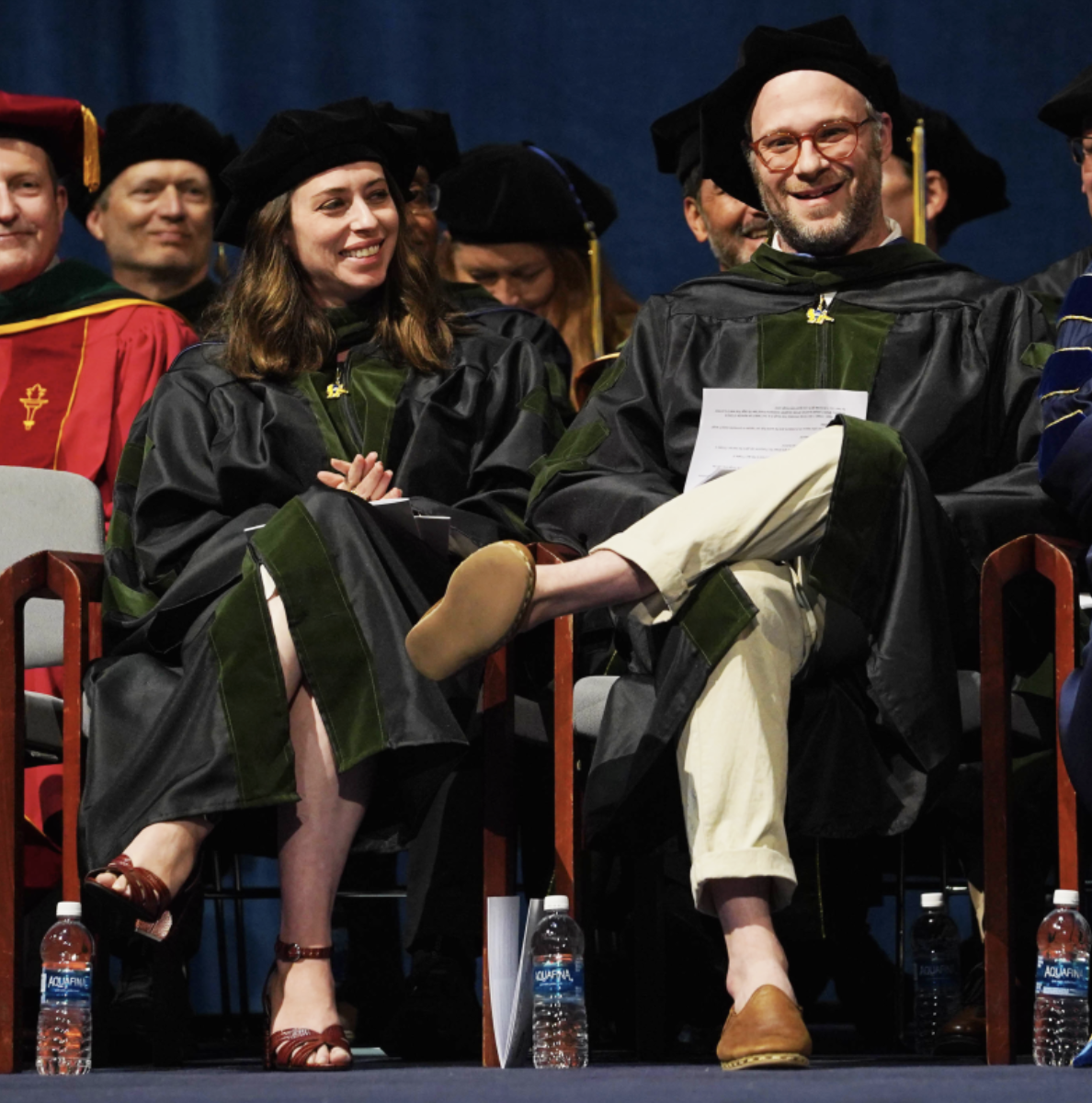 6. This picture, taken in May 2023, shows mom and daughter Khloe and Kris having a cook-off in LA with Country Crock Plant Butter in LA. Who cooked it better?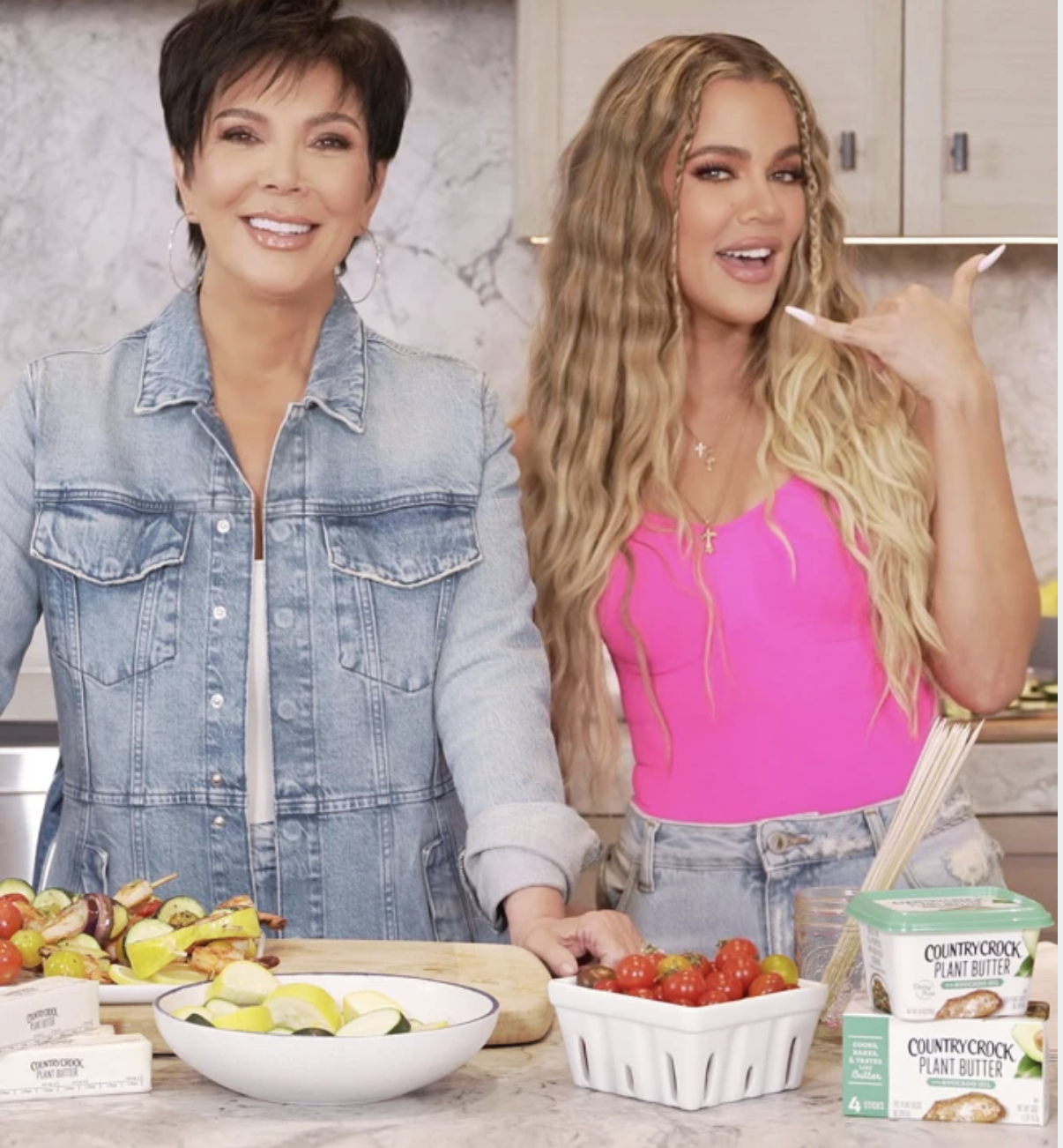 7. On May 20, 2023, the "Riverdale" girls link up in Hollywood. Lili Reinhardt, Vanessa Morgan and Camila Mendes all reunite for the Morgan's Cupshe x Vanessa Morgan launch party in Hollywood. Looks like the perfect girls' night!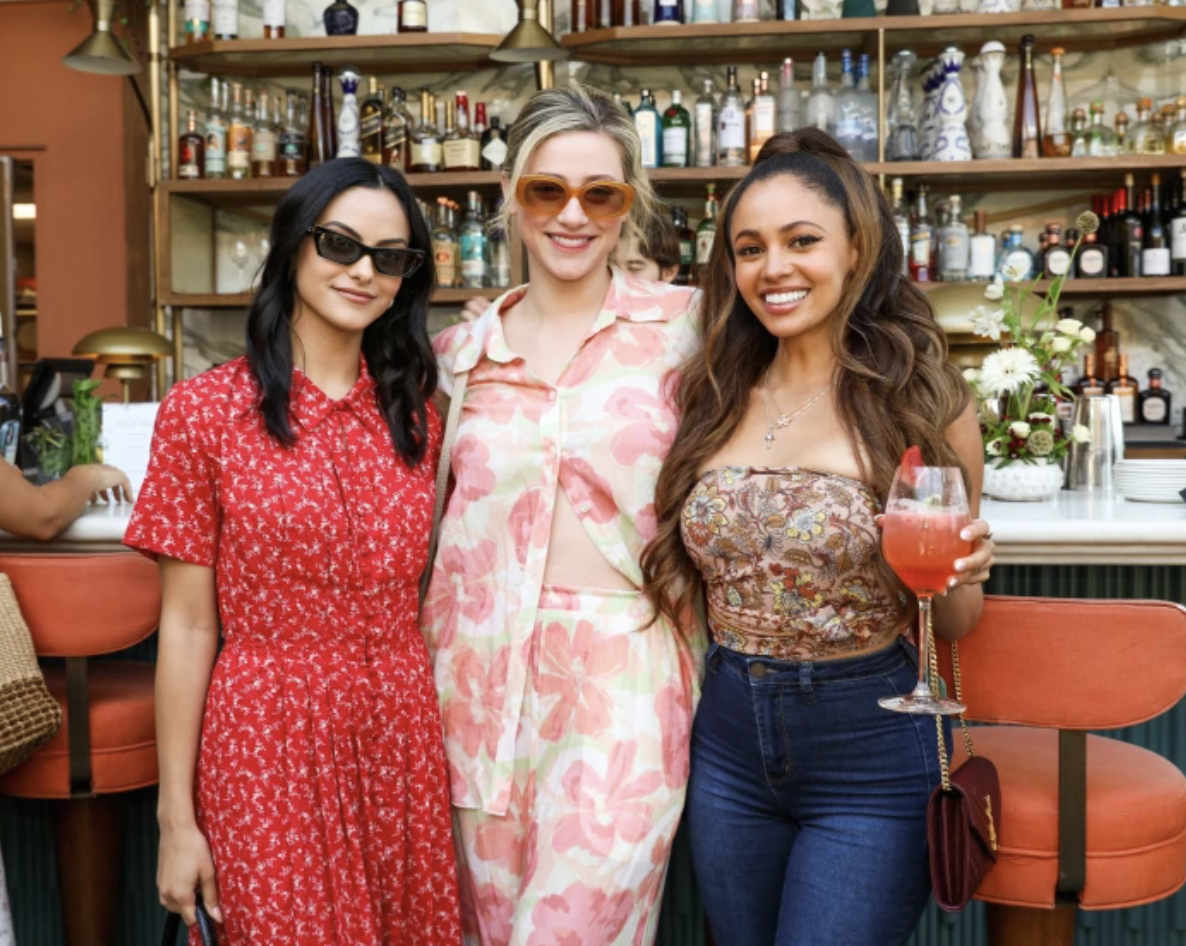 8. This photo, shot on May 12, 2023, marks a momentous moment for the younger Obama daughter. Sasha Obama officially graduated from the University of Southern California in front of her proud parents, the former POTUS and FLOTUS, on May 12, 2023.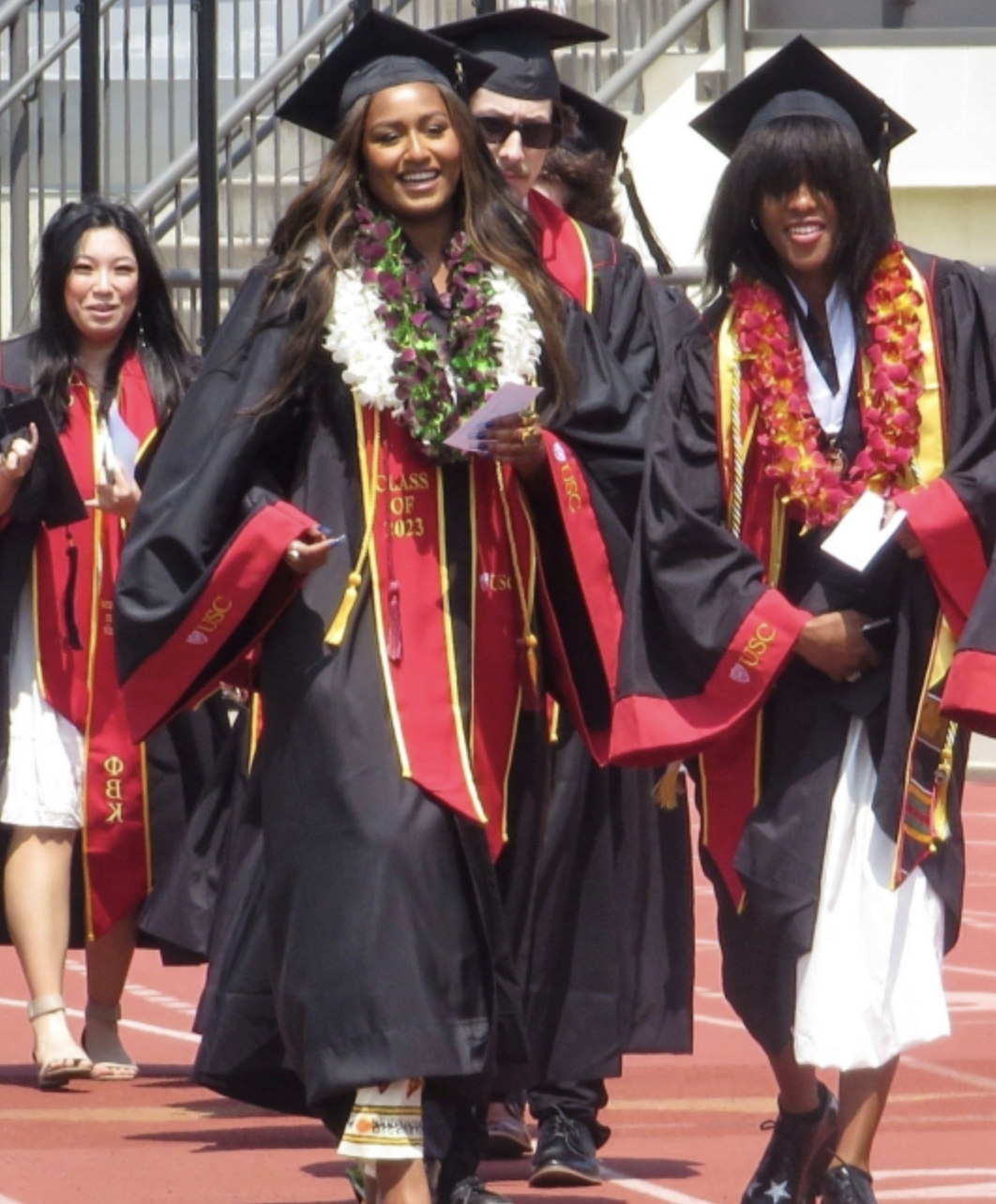 9. Look at this unlikely duo! Machine Gun Kelly and groundbreaking cover model Martha Stewart pose together on May 18, 2023, at the 2023 Sports Illustrated Swimsuit Issue release party. The party took place in NYC at the Hard Rock Hotel.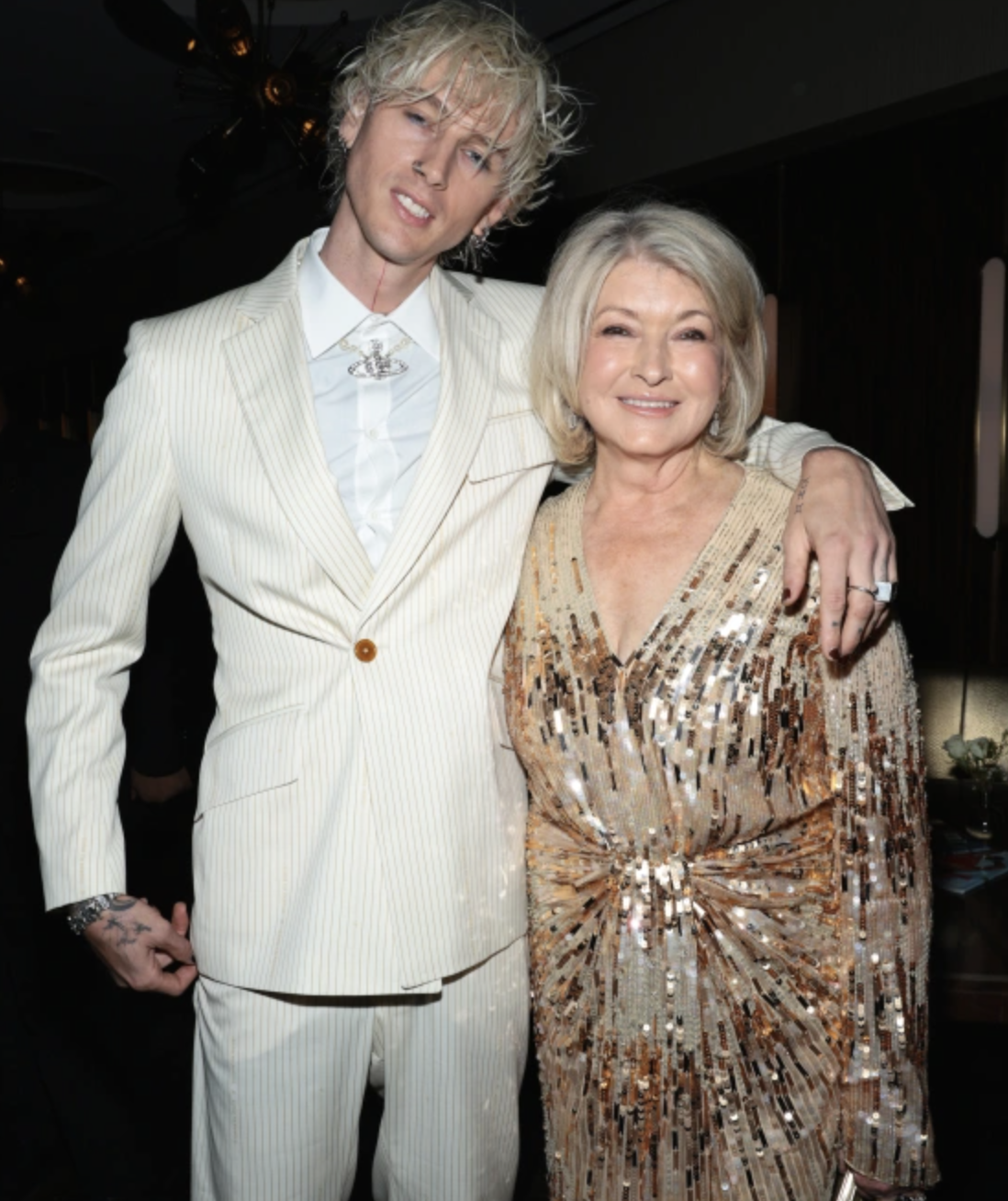 10. Duchess Meghan and Prince Harry look as dashing as ever attending the Ms. Foundation Women of Vision Awards: Celebrating Generations of Progress and Power. This empowering event took place on May 16, 2023 at the Ziegfield Ballroom in NYC.On the same day, a car chase between the famous duo and the paparazzi supposedly occurred.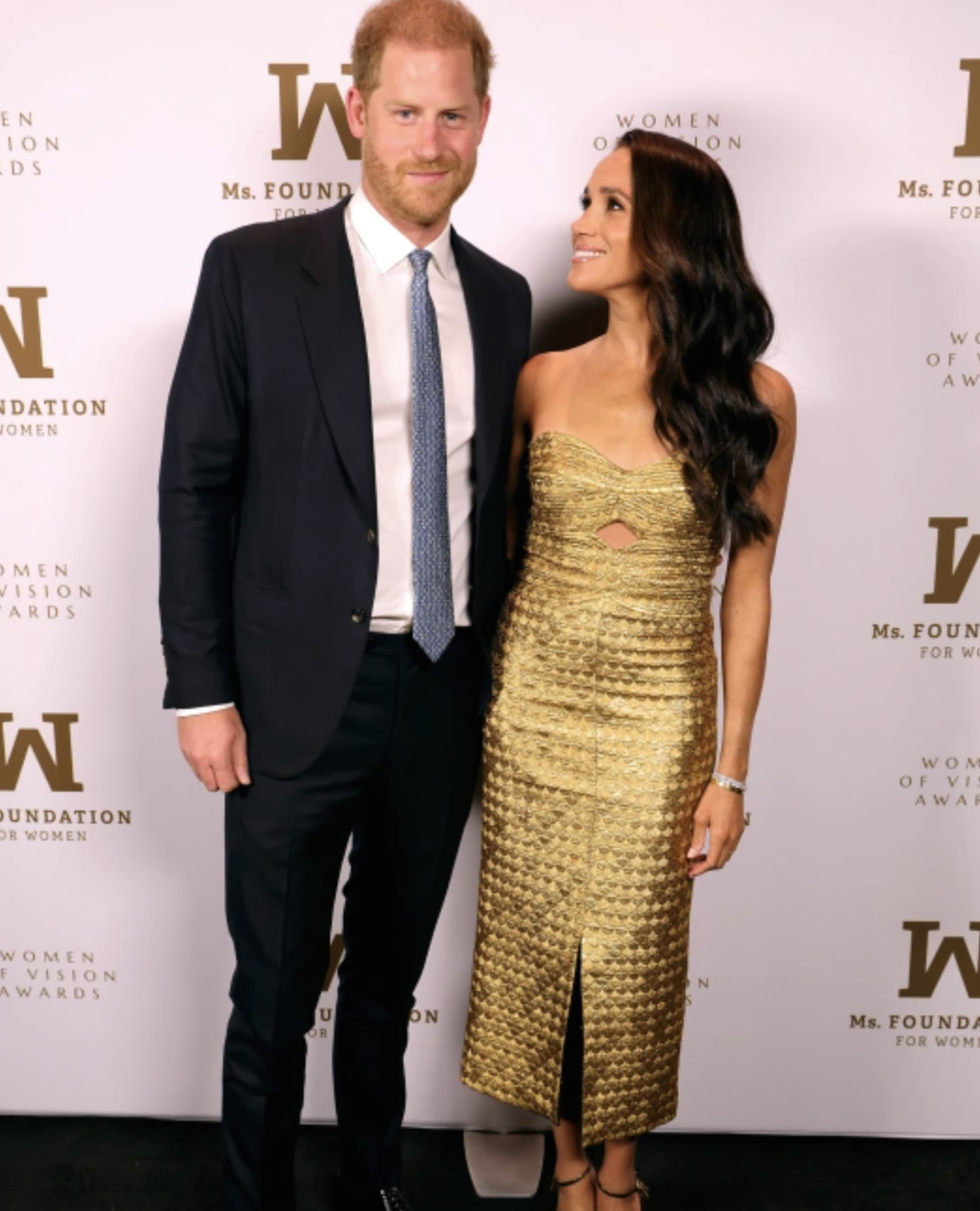 11. Halley Bailey channeled her inner Ariel at the U.K. premiere of Disney's live-action "The Little Mermaid" premiere, wearing this stunning sea-inspired getup. She held hands with her co-star Jonah Hauer-King, who takes the onscreen role of Prince Eric. The showing took place on May 15 at the Odeon Luxe Leicester Square in London.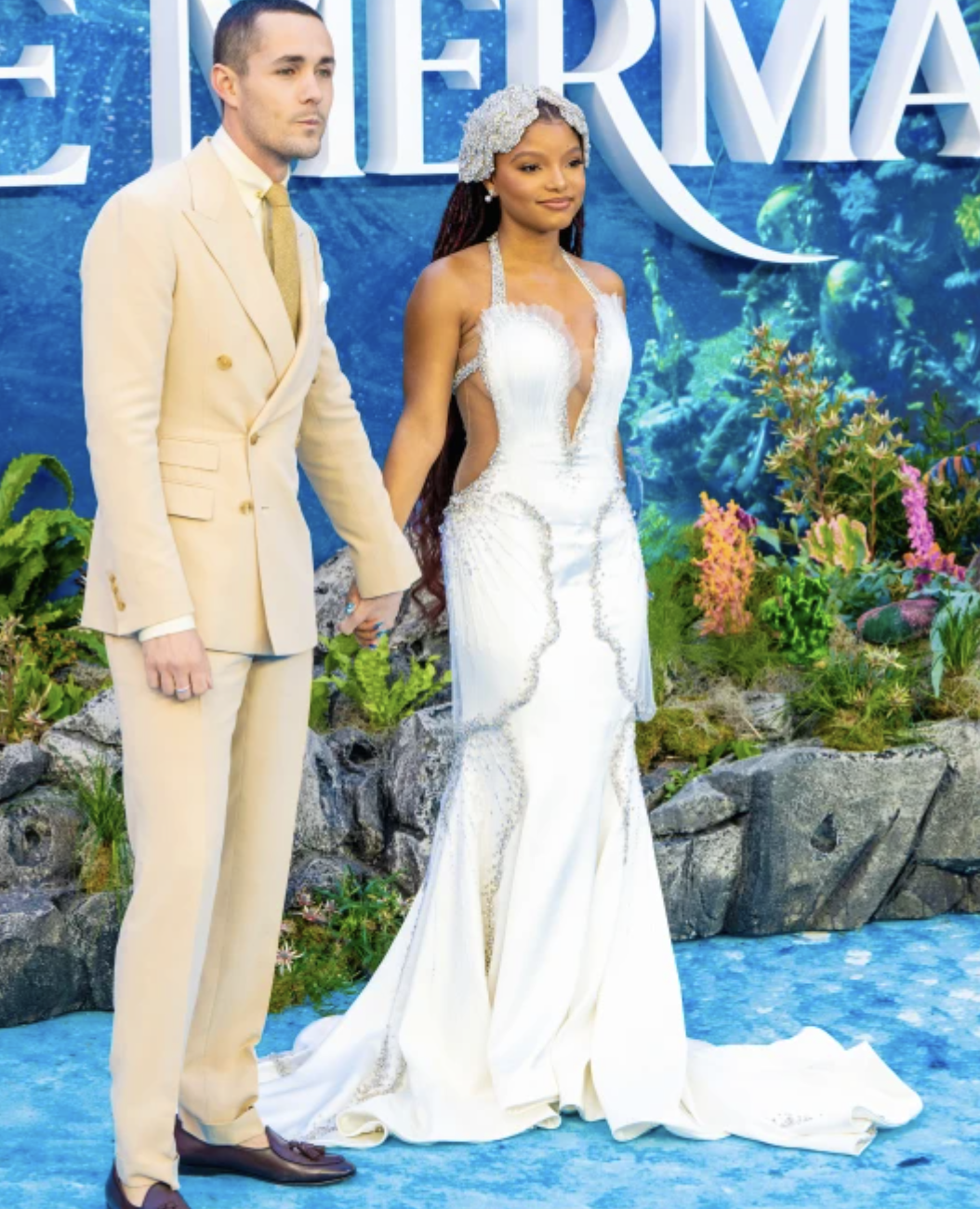 12. One of Hollywood's longest-lasting couples, Calista Flockhart and hubby Harrison Ford looked magnificent in matching black getups for the premiere of "Indiana Jones and the Dial of Destiny" at the 76th Cannes Film Festival.