Yevgeny Prigozhin, the owner of the Russian private army mostly comprised of ex-criminals, the so-called "Wagner group," previously threw some strong words at Russia's Ministry of Defense. This time around, however, he challenged the head honcho of the Kremlin gang, the bunker-dwelling Vladimir Putin himself, as stated in the intelligence review of the UK's Ministry of Defense, published on June 15 on Twitter.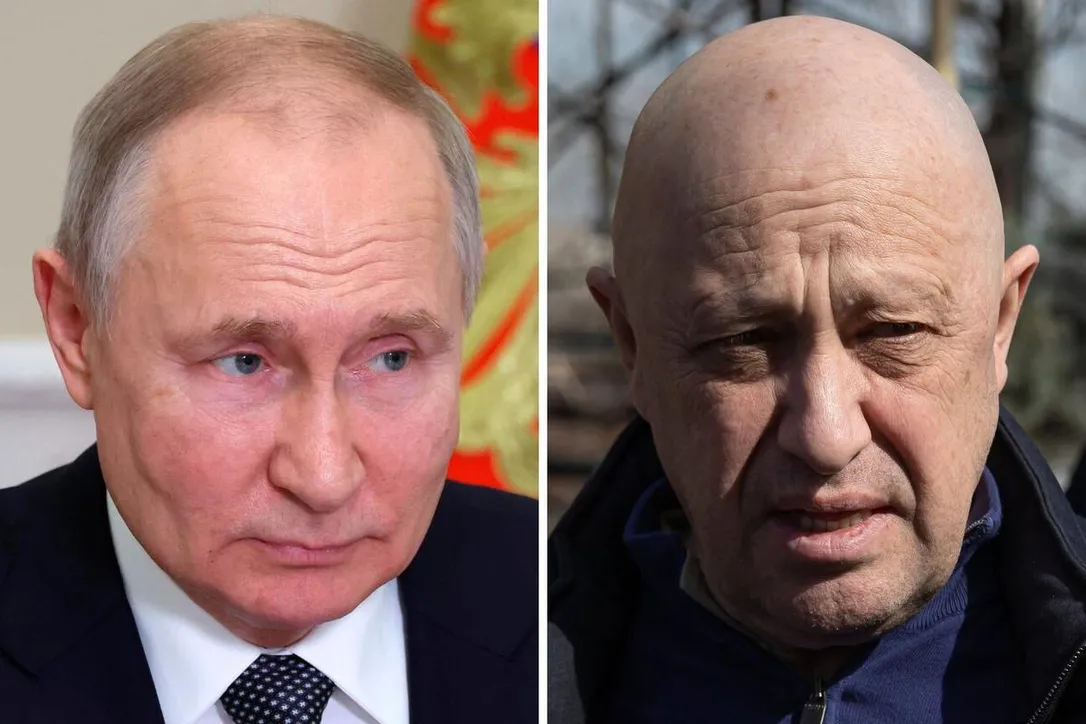 The post stated that on June 10, the Ministry of Defense of the Russian Federation eagerly declared that all "volunteer formations," such as the "Wagner group," should sign a contract directly with the Russian Ministry of Defense. And three days later, Putin directly supported this move while speaking on Russian television.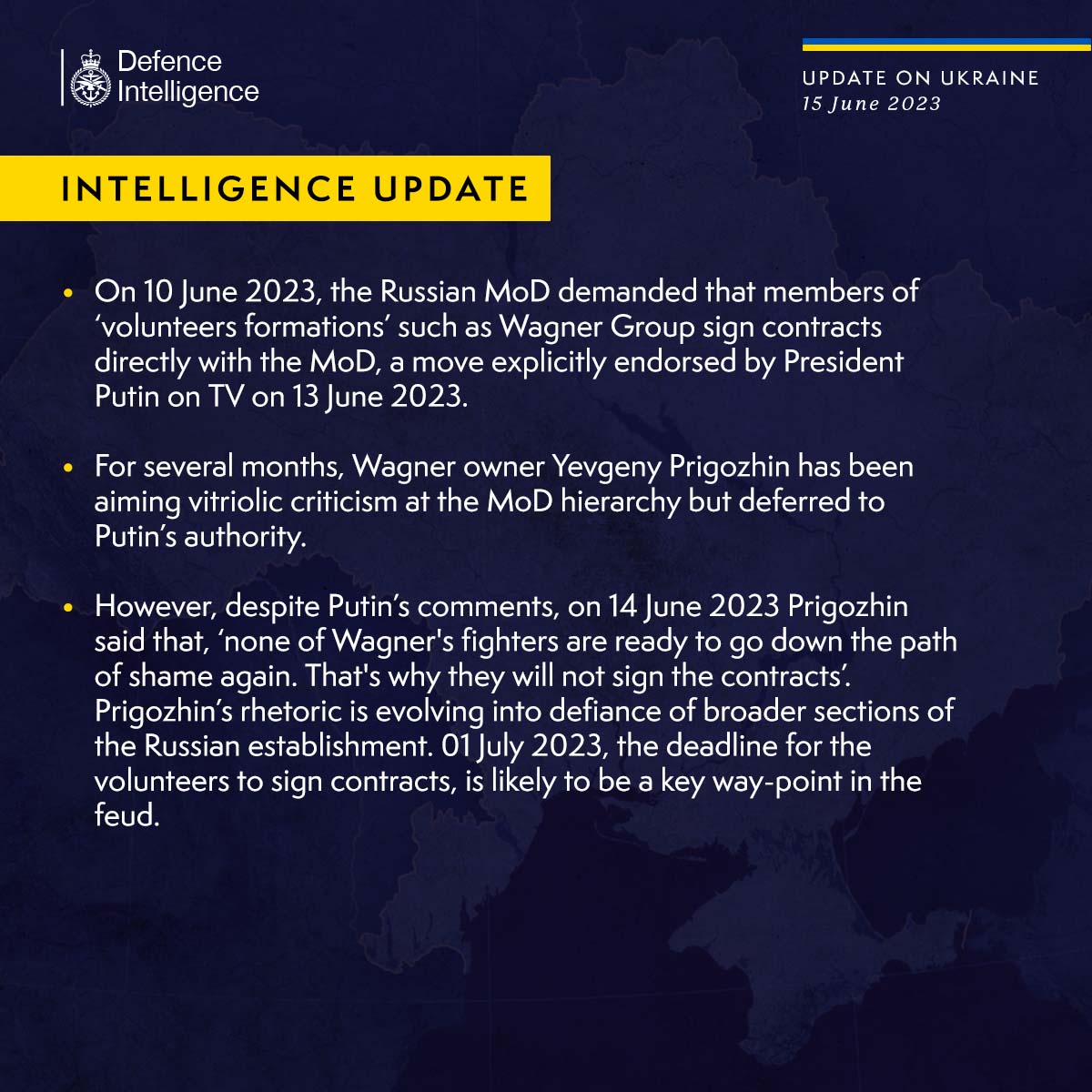 As noted by the department, Prigozhin sharply criticized the leadership of the Ministry of Defense but still relied on Putin's authority. However, despite Putin's comments, Prigozhin said on June 14 that none of Wagner's fighters were ready to disgrace themselves again. Therefore, they were told not to sign these contracts.
Thus, Prigozhin's rhetoric appears to be challenging not only the MoD and whatever authorities go with that but also the poor old Putin, who's already shaking in his oversized boots. This situation could end badly for one or, hopefully, both sides of the conflict. Whatever the outcome, the true winners will be the Ukrainian soldiers and their counter-offensive.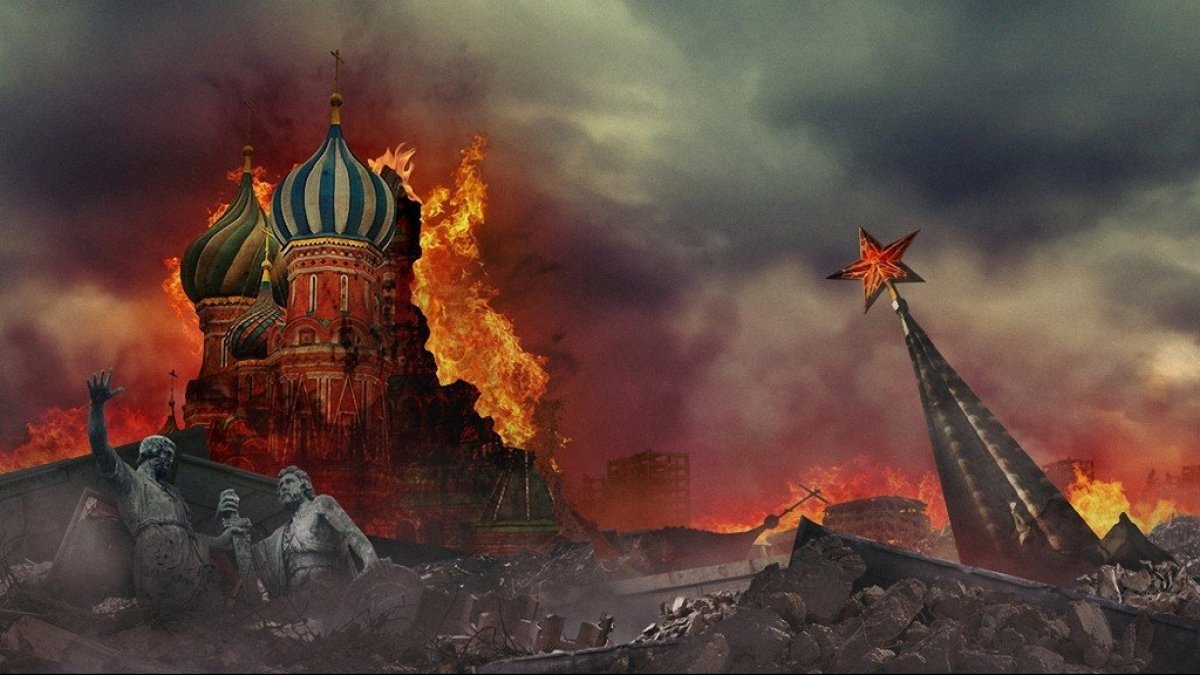 Officially, July 1, 2023, is the deadline for volunteers to sign the contracts with the Ministry of Defense, so this day may very likely become a key point in the war Russia has been waging on Ukraine for well over a year. Fingers crossed!