Tori Spelling is no stranger to drama, and most recently, she sparked concern regarding her welfare after posting a shocking image from a hospital bed. Spelling is currently in the midst of a messy break-up with her husband Dean McDermott, from whom she's been estranged for quite some time. The two have always had a rollercoaster of a love story after 17 years of marriage, and everyone has an opinion.
Right now, the couple, or soon-to-be ex-couple, is in the spotlight more than ever. This past summer, Tori Spelling's financial standing raised questions when sources reported that she and her kids, Liam, Stella, Hattie, Fin, and Beau, were living in a motel.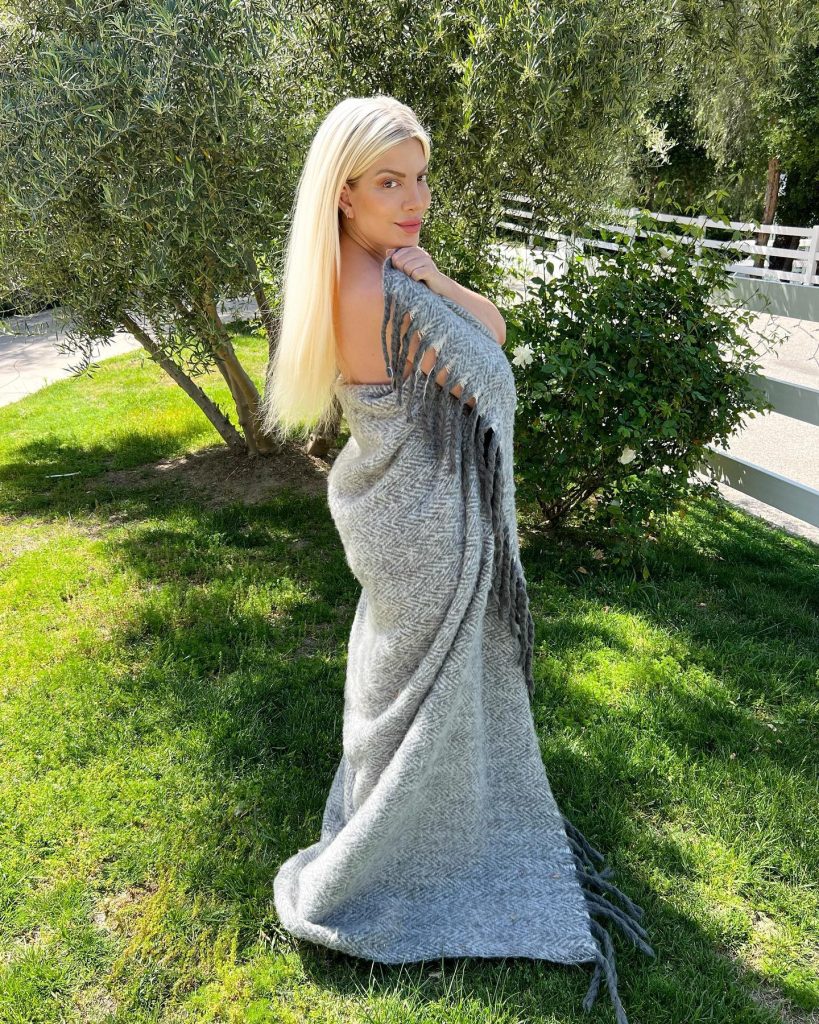 In July, the tabloids revealed that the motel cost Tori $100 a night. According to speculations, the mother of five didn't choose the affordable accommodations because she was financially desperate but because her home was exposed to mold, exposing her family to major health issues. 
On May 17, she wrote on an Instagram story, "Our troubles are next level with our mold problem and the house that's been slowly killing us for 3 years."
Spelling and her children moved into an RV in August, and although the mold has certainly been a serious problem, she also hasn't had the best luck with money. An insider revealed that the actress was struggling with money, and finding an alternative place to stay besides her home was tough due to these monetary issues. Still, she's doing her best.
On May 10, Spelling shared an Instagram post where she complained about the continuous effects that exposure to mold was causing for her and her children. The photo depicts Tori wearing a mask with her kids at Urgent Care. While she mentioned that she was grateful for having renter's insurance, it seems Spelling and her family have been less lucky in other areas.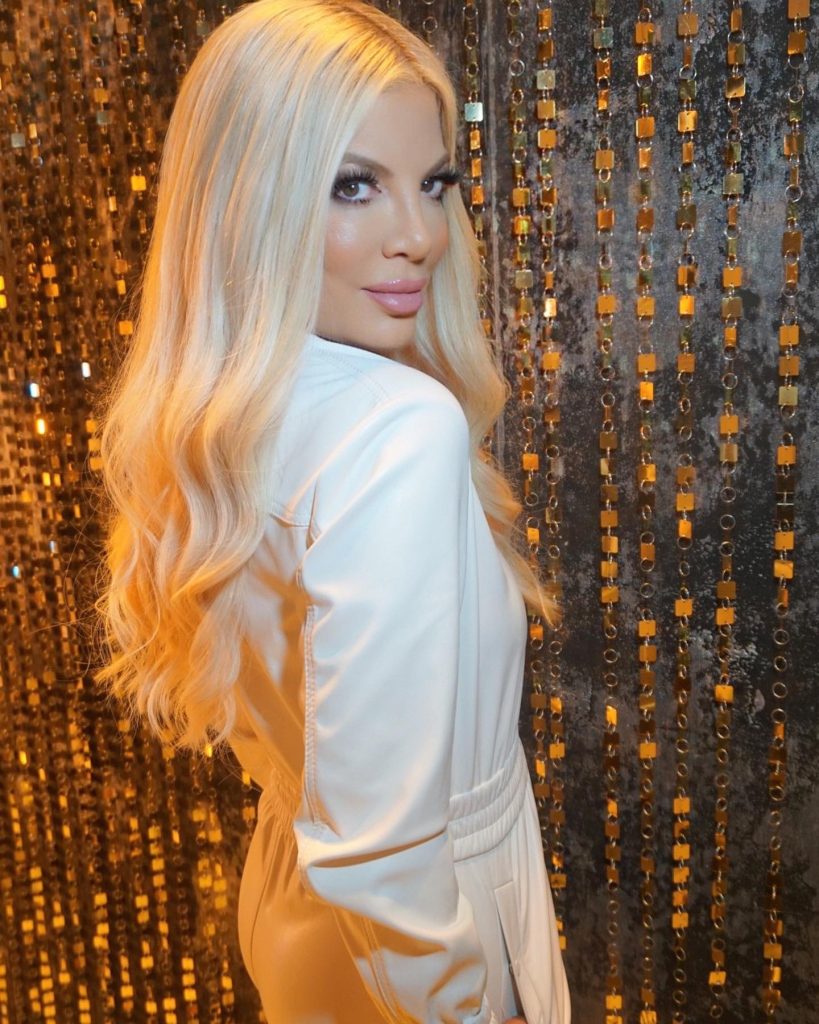 Spelling is mysteriously hospitalized
After the pictures at Urgent Care, Spelling has been admitted to the hospital on her own, without her kids. In an Instagram Story, she revealed that she had been in the hospital for four days and was desperately missing her kids.
It clearly hasn't been the easiest summer for Tori Spelling, who was hooked up to an IV tube in the IG story. The caption read, "Grateful and so proud of my strong, brave, resident and kind to the core children who remain positive no matter what comes my way."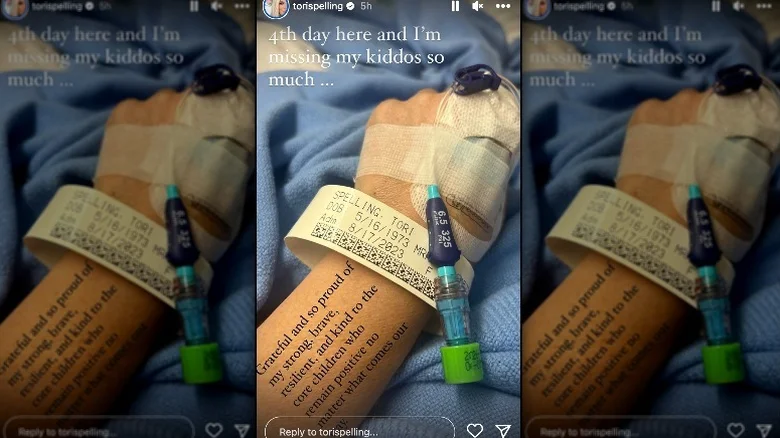 Tori didn't expand on why she was admitted to the hospital, and her team hasn't shared a statement yet, but a four-day stay sounds pretty serious! We hope that she recovers fast and that she's not suffering from any more mold-related issues.
On the upside, Tori may have some good news once she's discharged from the hospital. To deal with her financial issues, the "Beverly Hills, 90210" actress has reportedly signed herself up for the latest season of "Dancing With The Stars." A source told People magazine she's considering getting fit enough to be on the show and added, "She's desperate to do something to earn her way and is calling all her contacts in the business."
Even if she ends up not being in the running for the upcoming "Dancing With The Stars" season, her mother, Candy Spelling, may be able to help. The same insider said that Candy has reassured her daughter that she and her family would be fully taken care of and that she shouldn't worry about any "financial insecurity" in the future.