Move over, Winnie Harlow – there's a new model with vitiligo in town. Shahad Salman was raised in the holy city of Mecca, but her life was anything but traditional. Salman has always stood out from the crowd since she has vitiligo, a skin condition where pigment loss occurs in skin patches. For many models, a skin condition would mean the end of a career or at least make for a major obstacle. Salman, however, managed to make it work and now experiences a thriving, successful career as a model. Today, she uses her unique skin pattern to challenge unfair beauty standards around the world and encourage diversity in fashion.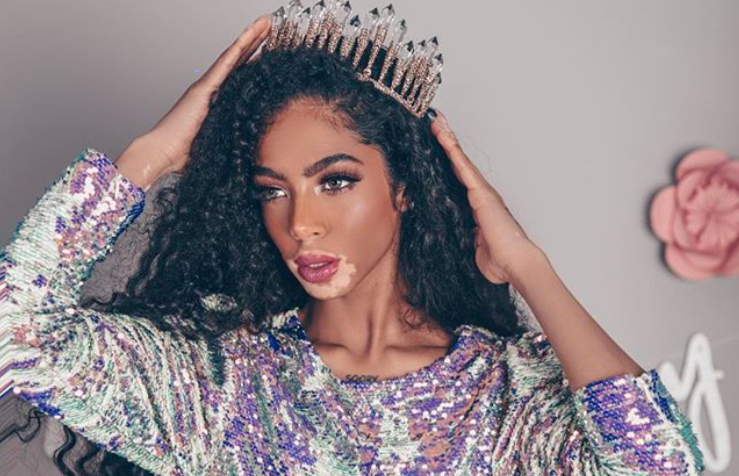 She's been dubbed "Saudi Winnie Harlow."
This beauty embodies representation, which is more important than ever in the past few years. She's working to make the industry a more inclusive place. With brands like Nike and GAP doing more collaborations with models that look like real people, emerging models in hijabs or with conditions like Down syndrome and vitiligo are getting more opportunities than ever.
Both Winnie and Shahad are breaking barriers in the fashion world. As models with unconventional looks, they help promote diversity. They both appeared on a Vogue Arabia cover and support each other's work.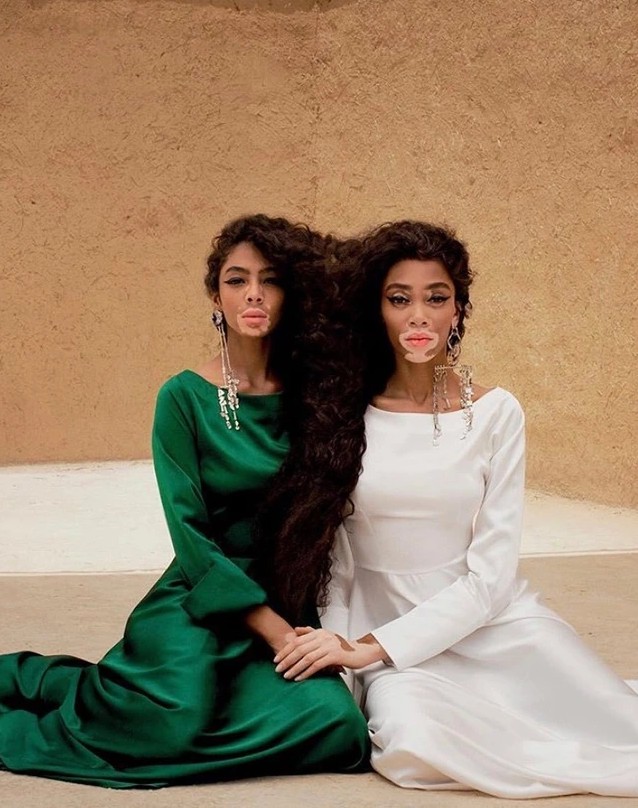 She'll never forget who gave her a helping hand on her journey
No one rises to the top by themselves, and no one knows that better than Shahad Salman. She gives all the credit to her family in helping her become an advocate for inclusivity. Without their support, she may have caved to societal pressure and the expectation that she cover up her unique features. Instead, Salman was encouraged to pursue her modeling dreams, even with obstacles in her way. This helped her grow her confidence and create the career she has today. She's particularly proud of her Arab identity.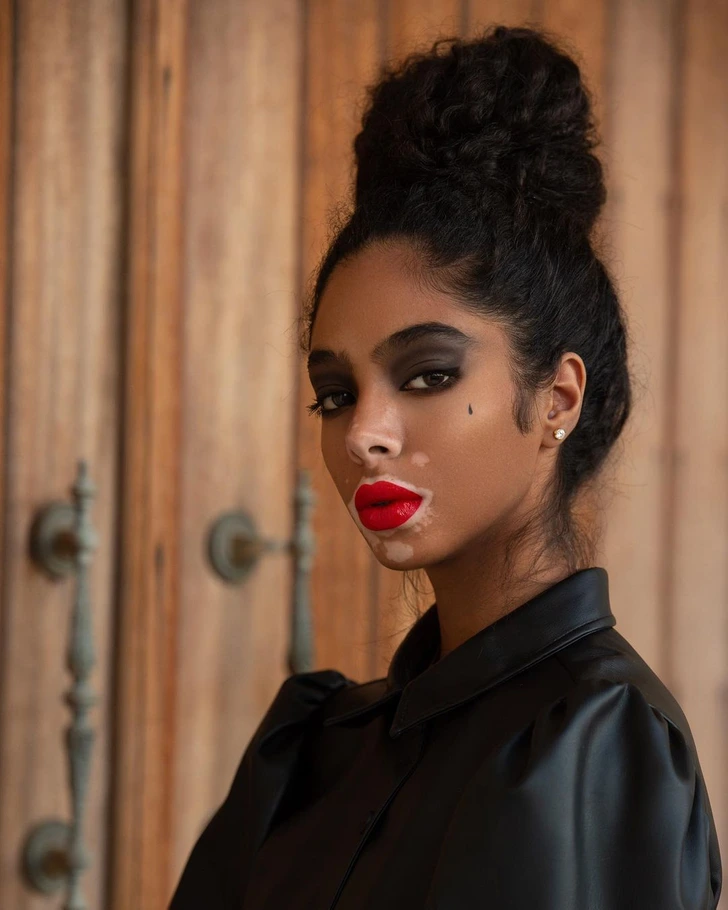 She still experiences challenges daily
Despite being a successful model who has been featured in high-fashion publications, she still faces stereotypes. She believes challenging these stereotypes is important, and so is having self-confidence when facing them. Knowing that she's a source of inspiration for people also helps push her forward through the tough moments.
Not only is she breaking stereotypes regarding what makes a model beautiful, but she's also preventing misconceptions about what it means to be a Muslim woman. After all, she is a Saudi Arabian model who is based in Mecca, and she has dedicated her life to representing the region and fighting its traditional beauty standards. Hopefully, she has inspired more Saudi women to do the same.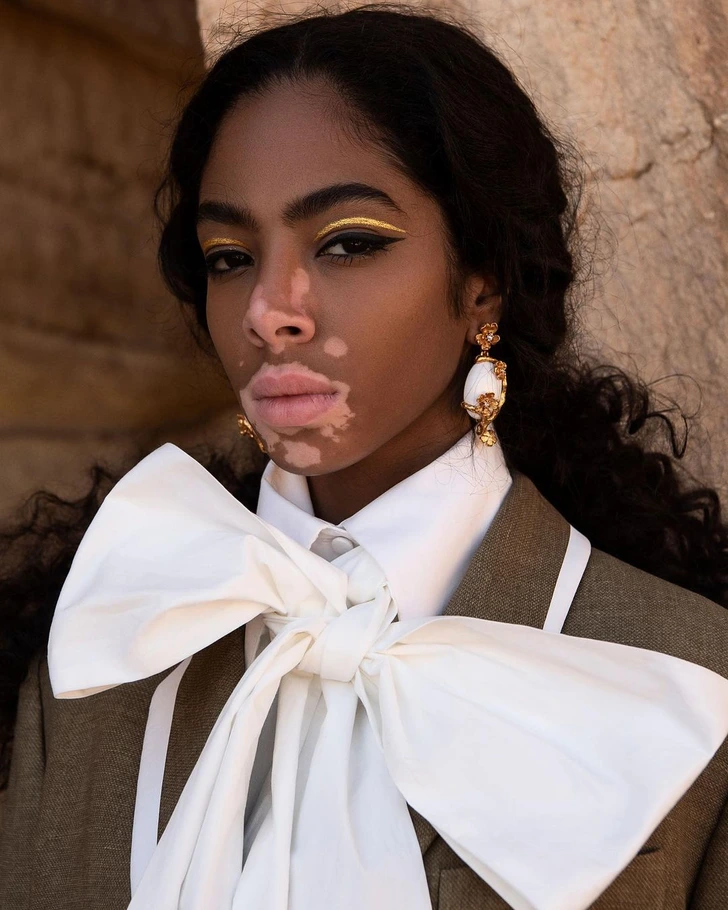 A beacon of representation that will empower women all over
Through her work as a model and advocating for inclusivity and diversity, Salman is encouraging girls and women worldwide to embrace what makes them stand out from the crowd. Her successful career is a testament to how far the fashion industry has come but also of how far it has to go. It just goes to show how far you really can go when you empower yourself with self-esteem and individuality.