Move over, Brits! There's a new generation of royals in town. Born on October 31, 2005, Princess Leonor is the famous child of King Felipe VI of Spain and Queen Letizia of the Spanish royal family. When she was born, Felipe was crowned Prince of Spain, or the Prince of Asturias. When he ascended in 2014, she rose to the rank of princess. She's not the heir apparent but the heir presumptive, which means that if a son is born, he could take her place. However, this is highly unlikely with her parents in their 50s, and the Spanish people regard Princess Leonor as their future queen. If this does happen, she'll make history as the first queen by blood since the 1800s.
Born a princess
Unlike the British royals, she hasn't held onto this title since birth. Instead, all the children of the monarch are born with the title Infanta or Infante based on their gender. When Leonor was born in 2005, her father wasn't the monarch but the heir apparent to his dad, who was King Juan Carlos at the time. She was HRH Infanta Leonor at birth and was only given the princess title when her father ascended the throne in 2014.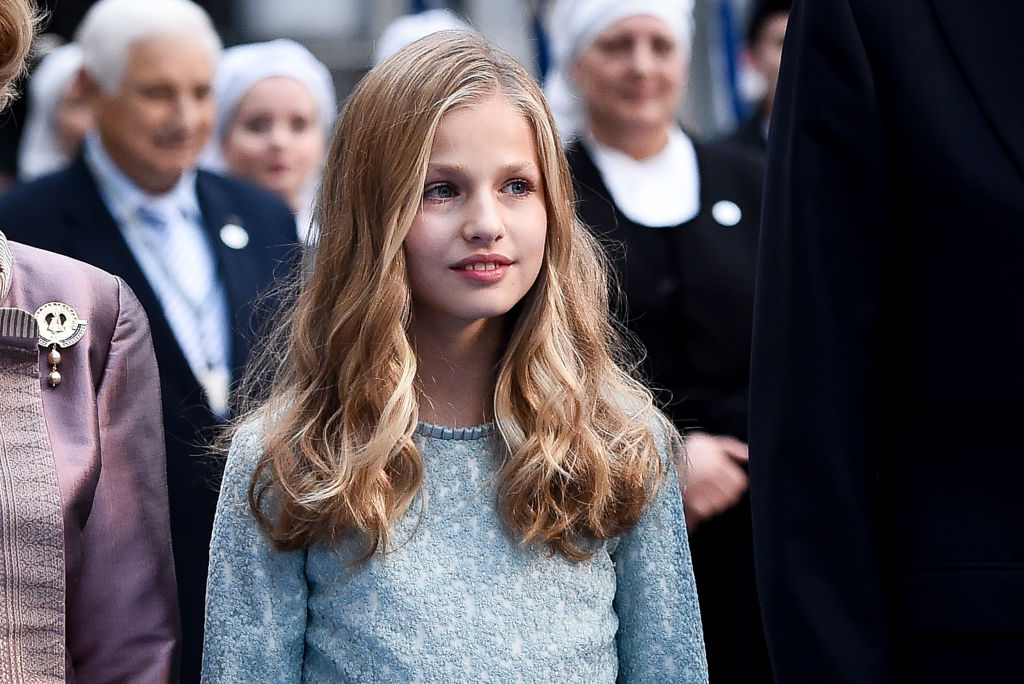 Spain has always considered her their future queen
Introduced to the world outside the Ruber International Clinic in Madrid, the Spanish people have been in love with Leonor since she was a newborn. She's lived her life under public scrutiny and has experienced her major life milestones as such, including her 2006 baptism, which used holy water from the River Jordan.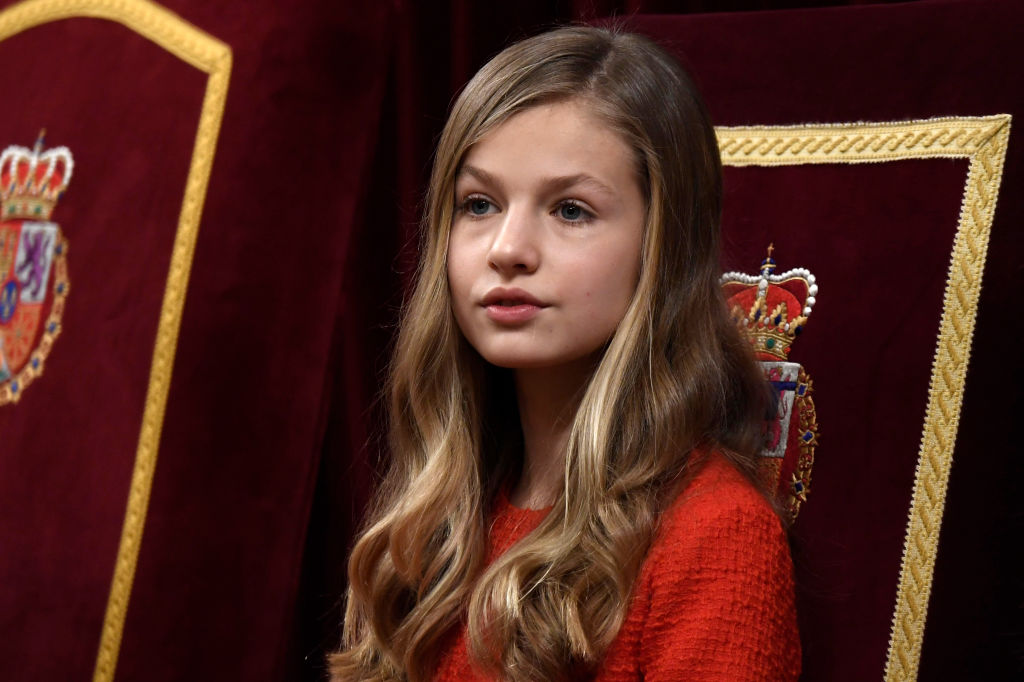 She could still lose her claim to the throne
In the case that her father produces a legitimate heir, she could be bumped from her future queen title. If that happened, Leonor would be bumped from the order of succession. When her younger sister was born in 2007, the people only became more certain that Leonor would become queen. Still, only time can tell!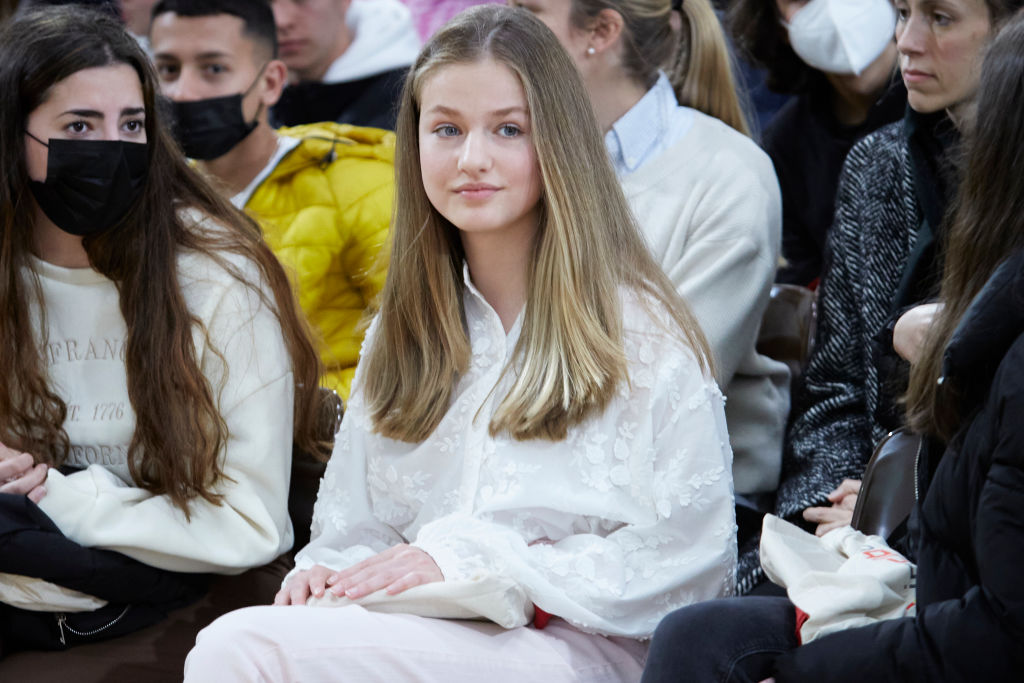 Dubbed Princess of Asturias in 2014
Until 2014, she was just an Infanta. But she was proclaimed Heir to the Throne as soon as Felipe ascended, and that's the same time she gained her title as Princess of Asturias. This is similar to the Prince/Princess of Wales title for the Brits. The person who holds it is next in line to be crowned. She also carried the titles of "Princess of Girona and Princess of Viana, corresponding to the firstborn of the Kingdom of Castile, the Throne of Aragon, and the Kingdom of Navarre, whose union formed the Spanish Monarchy in the 16th century.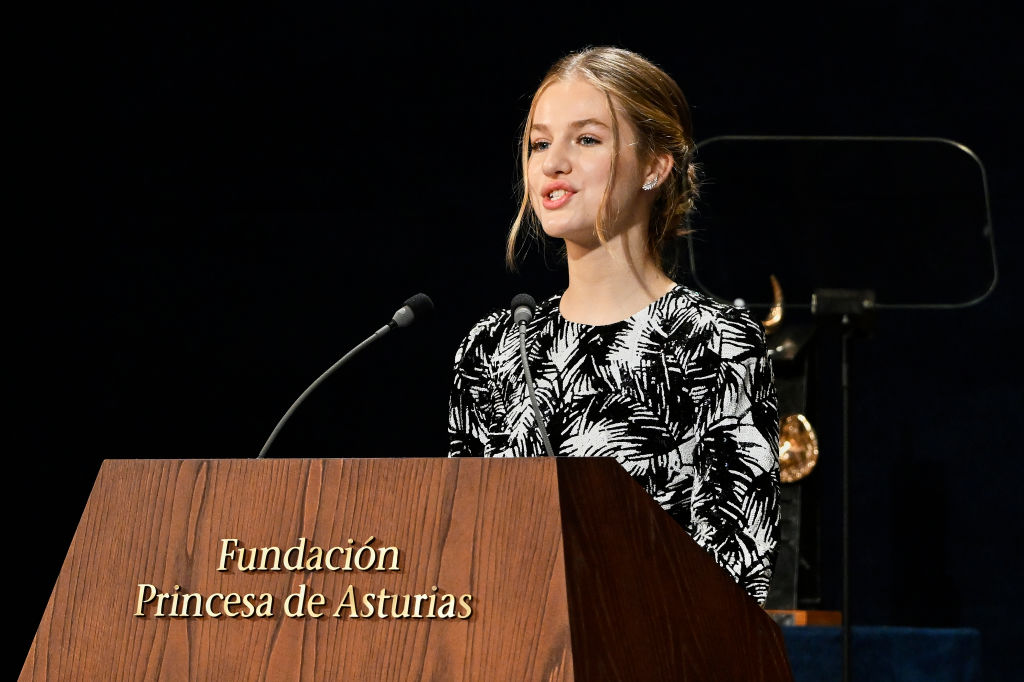 The similarities between Princess Leonor and Queen Elizabeth are uncanny
When Princess Elizabeth of York was only 10, her uncle, King Edward VIII, abdicated the British throne without any legitimate heirs to his name. Therefore, it went to his younger brother, who was then dubbed King George VI. Hence, Elizabeth became heir presumptive, and her younger sister was filled with envy.
When Infanta Leonor was 8 years old, her grandfather abdicated the throne to her father Felipe. Just like Elizabeth, she was the new daughter of the monarch, heir presumptive, and crown princess. Another similarity is that Leonor is more reserved and introverted than her younger sister. That being said, it's not certain that Sofia is envious of her sister, and a younger brother might change things for all of them.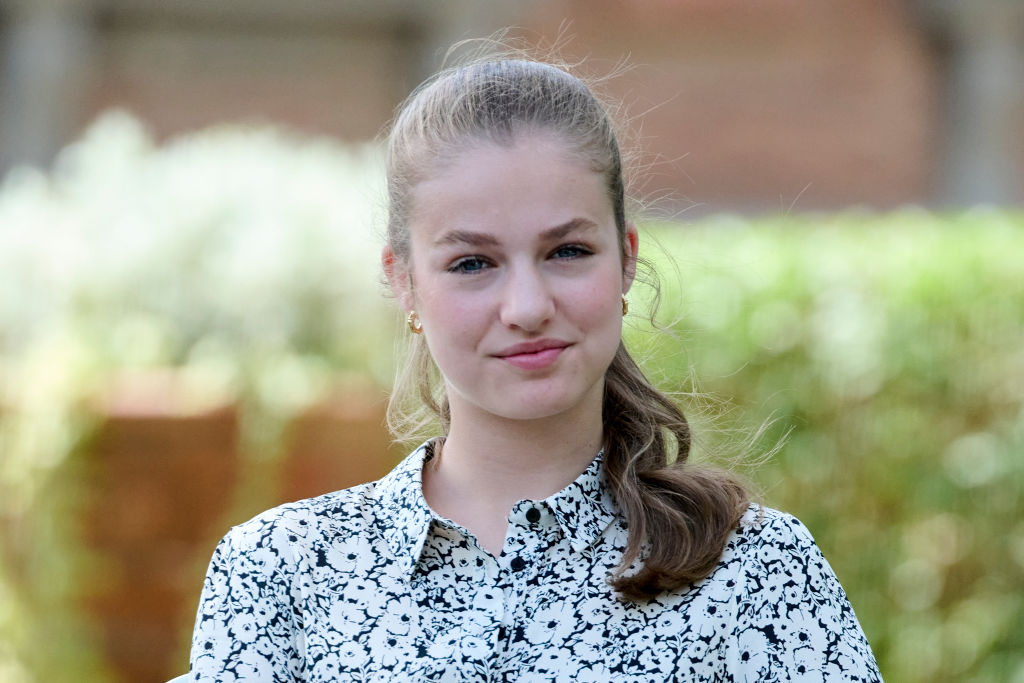 She had a low-key first communion
In May 2015, little Princess Leonor received her first communion. She was nine years old at the time. Usually, these first communions take place as a huge and lavish event that takes place at the royal palace of Zarzuela. However, Princess Leonor received hers at a church in a Madrid suburb, and she wore her navy and gray school uniform rather than an expensive dress for the occasion. Apparently, Felipe did this to become closer to the Spaniards and open up the monarchy.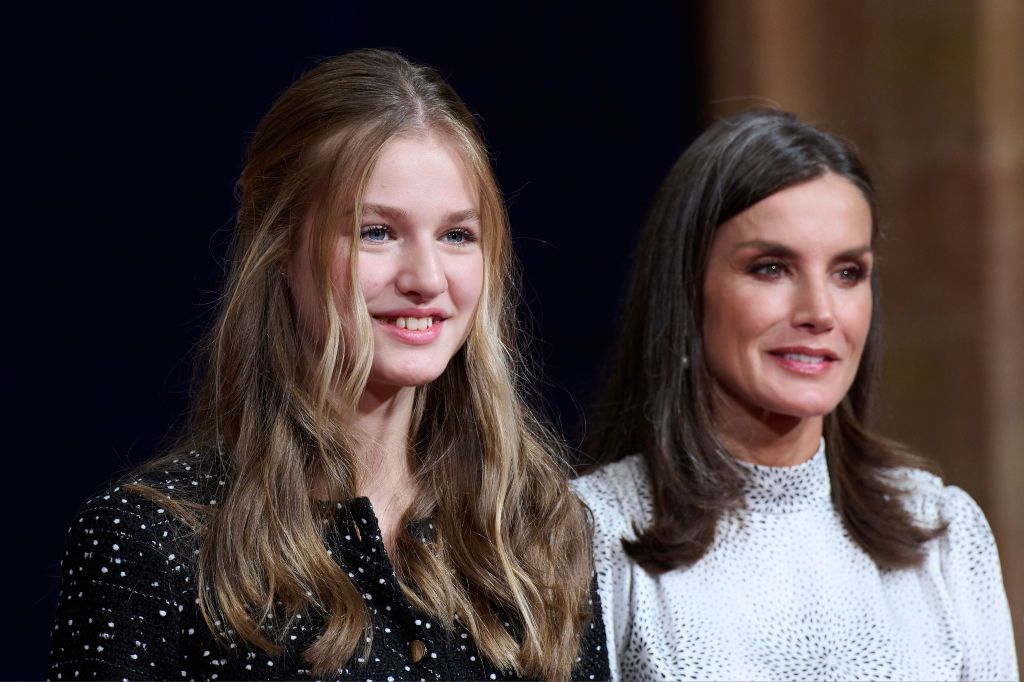 She received the Order of the Golden Fleece, which is a great honor in Spain
At the tender age of 10, just a year after her communion, Princess Leonor was awarded the Order of the Golden Fleece. The Golden Fleece was founded in 1430 as a way to uphold chivalry, defend the Roman Catholic religion, and settle disputes between knights. It's only been awarded to 1,300 people over the past 800 years, and only three recipients had been women prior to 2015. Queen Elizabeth II also received it from King Juan Carlos.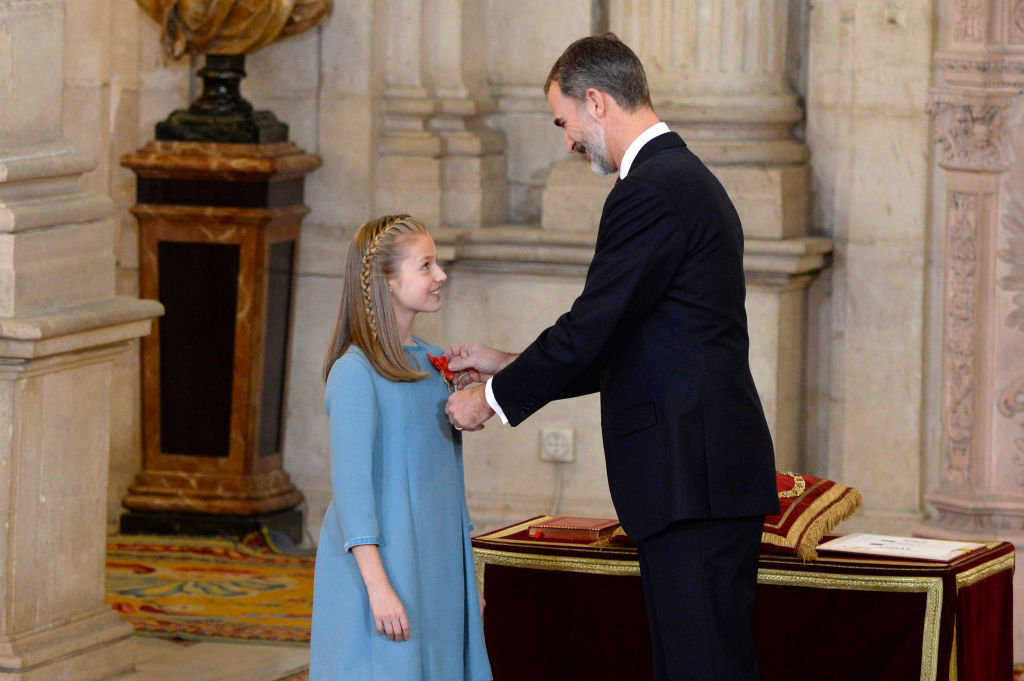 She presented awards to frontline workers in 2021
When she turned 13, Princess Leonor made several public appearances for the first time. Along with reading the Magna Carta as her first public address, she and her father fave out awards connected to the Order of Civil Merit Ceremony. Designed to recognize and reward the work of public servants, in 2021, it was awarded to frontline workers who contributed during the COVID-19 pandemic.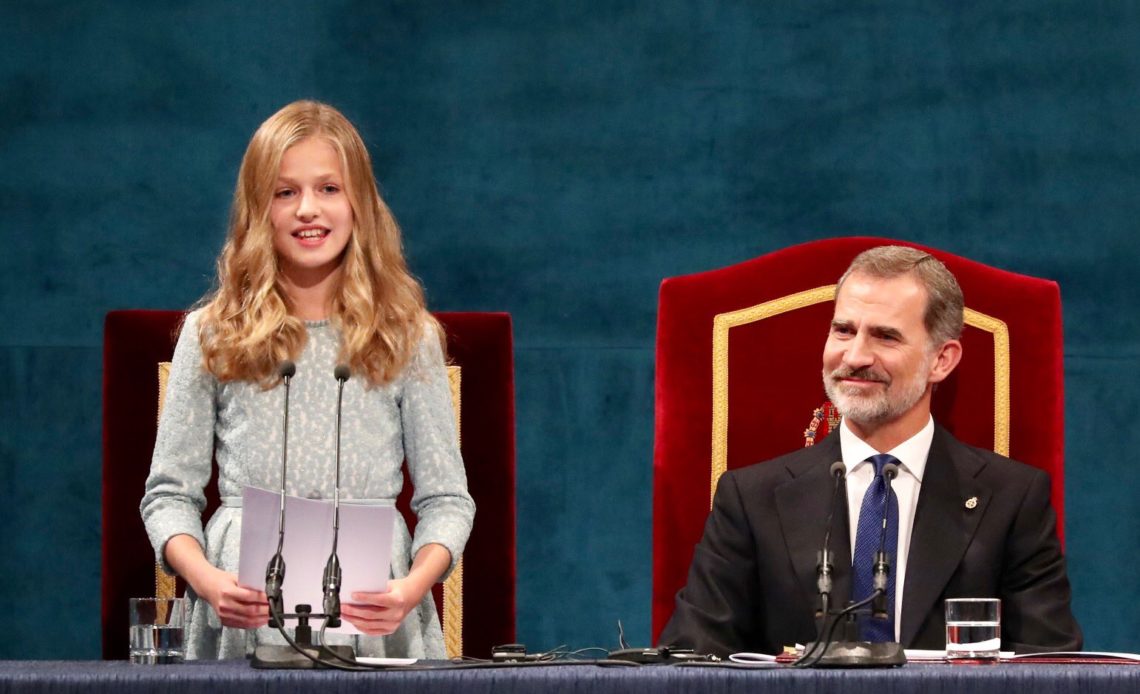 The princess gets a royal education and makes appearances on her breaks
Despite attempting not to look too lavish in their displays of wealth, Princess Leonor has no limit on the price of her education. She attended UWC Atlantic College in 2012, a very elite boarding school located in a castle in Wales. For just two years of studies, it's $93,000. However, she returns to the country to make appearances when she's on breaks from school. For instance, on April 23, 2022, she and her family spent some time before Easter visiting with Ukrainian refugees.