While Ariana Grande has always had a slender frame, some fans are shocked at her dramatic weight loss, raising concerns. For years, Grande has been on a vegan diet. But when a recent anonymous source described her as taking it "to extremes" and listed her diet, the rest of the world raised an eyebrow.
The source said that she survives only on "smoothies, kale, seeds, nuts, broccoli, and tofu" and that the starlet has very little flesh on her body, with her shoulder blades poking out more than usual.
Currently, Ariana has been shooting the musical "Wicked" in the United Kingdom. Maybe this weight loss can be attributed to stress and hard work (weight loss often occurs when people are stressed out), but Grande decided to address concerns directly in a TikTok video of her own.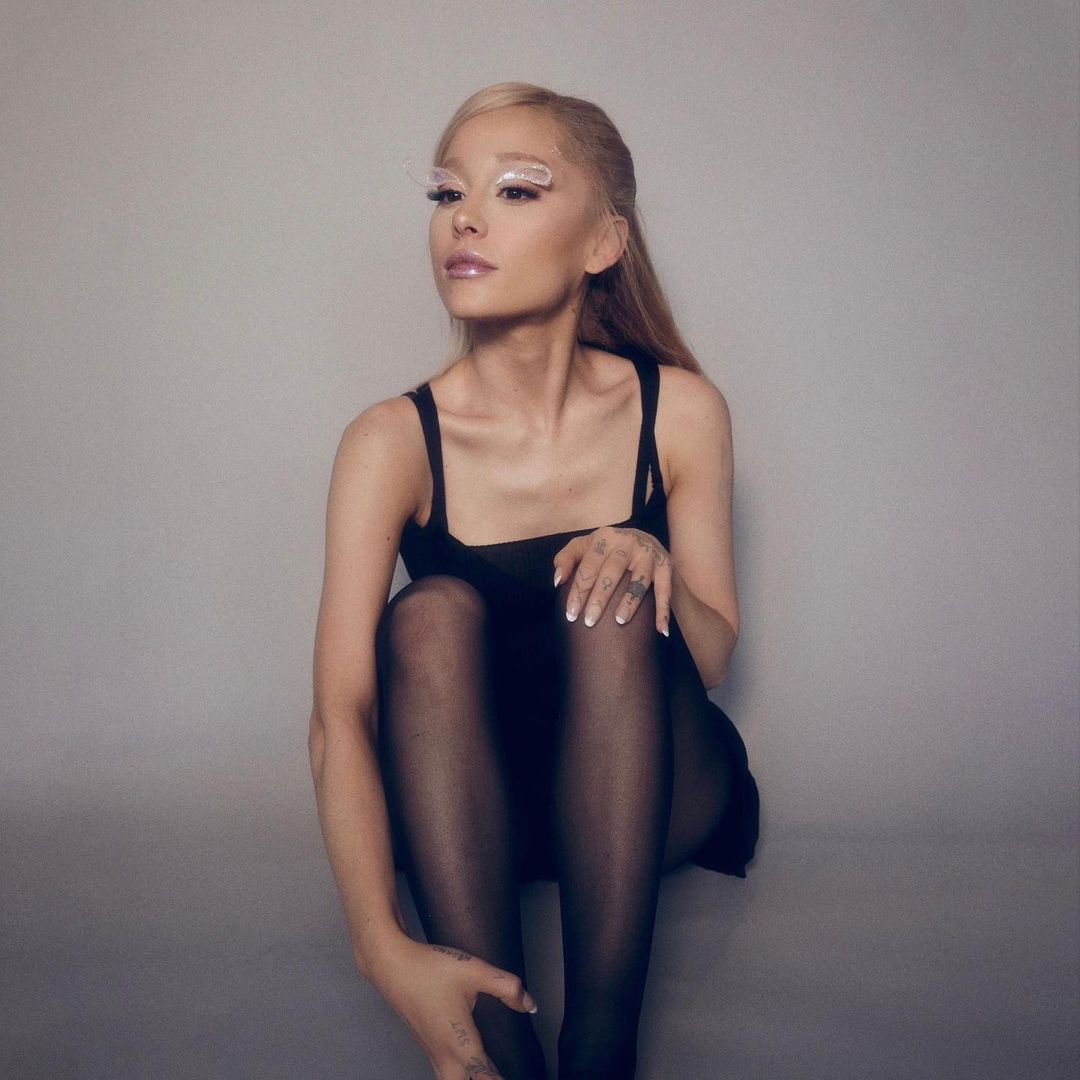 Ariana's TikTok Video Reveals The Truth
She started the clip by saying, "I just wanted to address your concerns about my body and talk a little bit about what it means to be a person with a body, and to be seen and paid such close attention to."
After acknowledging that people were comparing her body to how she looked in the past, the singer explained that she was previously on antidepressants, which altered her appearance. While she was medicated, she admitted to drinking alcohol and eating poorly on those meds, claiming that these factors were responsible for her change in appearance. Despite weighing more, Grande says that this was the lowest point of her life.
She went on to discuss how a healthy body doesn't just look one way and that she wished people were less comfortable commenting on the body types of others. As a celebrity often objectified by critics and the public, we can understand where she's coming from. We appreciate Grande taking this moment to spread body positivity, and we hope she isn't depriving herself of anything.
Grande continued, "I know I shouldn't have to explain that. But I do feel like maybe having an openness and some sort of vulnerability here, good might come from it."
Getting In Shape For Glinda
Part of her dedication to a healthy lifestyle may be due to her role as "Glinda The Good Witch" in the musical reboot of "Wicked." She beat out actresses like Dove Cameron and Amanda Seyfried for the role, and with this singer's set of pipes, we're not surprised!
Don't Judge A Book By Its Cover
It goes to show you that things aren't always how they look on social media, and you can't assume anything about someone's life, especially if you only know them through a TV or computer screen. You never know what someone's going through, and that's your daily reminder to be a little more compassionate and empathetic toward others around you. And don't comment on people's bodies!
Along with being on anti-depressants for her mental health, the singer has dealt with anxiety and PTSD after the bombing that happened (and ended in 22 fatalities) at her 2017 Manchester concert.
She finished her TikTok PSA by giving some love to her fans, saying, "I think you're beautiful. No matter what you're going through. No matter what weight, no matter how you like to do your makeup these days, no matter what cosmetic procedures you've had or not, or anything."