Once upon a time, in the glamorous world of Hollywood and European royalty, a young princess was born who would go on to captivate hearts, raise eyebrows, and challenge conventions. Her name was Princess Stéphanie of Monaco, and her journey from rebellious youth to proud grandmother is a tale filled with twists, turns, and a wardrobe that could rival any fashion runway.
A Royal Beginning
Born in 1965 within the opulent walls of the Palais de Monaco, Stéphanie was already destined for an extraordinary life. The daughter of Hollywood legend Grace Kelly and Prince Rainier III of Monaco, she was a blend of American stardom and European nobility, a unique blend of heritage that would shape her future in surprising ways.
The youngest of three siblings, Stéphanie's childhood was anything but ordinary. Growing up bilingual in both French and English, she was steeped in royal traditions while never losing touch with her American roots. Her mother, Grace Kelly, was known for her elegance and beauty on the silver screen, while her father ruled over a picturesque principality. From an early age, the spotlight was trained on Stéphanie, and little did the world know, she was ready to shine in her own unique way.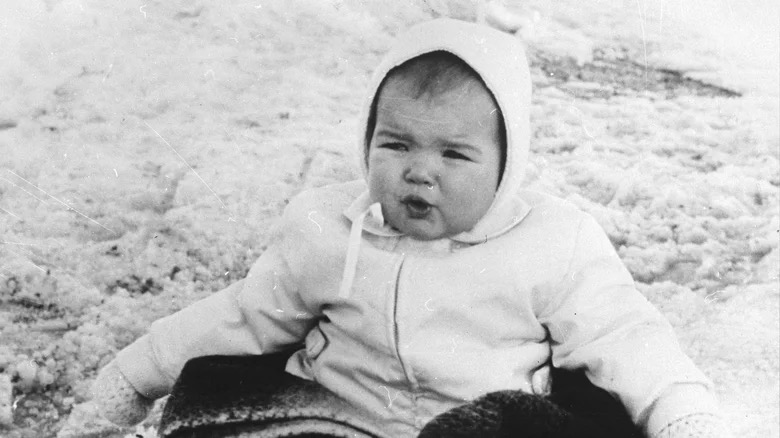 Rebel with a Cause
Even as a child, Stéphanie showed signs of her rebellious spirit. Described as the "headstrong child in the family," she was a young princess who danced to the beat of her own drum. With parents who embraced her individuality, she embarked on a journey of self-discovery that would lead her down unexpected paths.
As she grew older, her rebellious nature flourished. Tattoos adorned her skin, and a determination to forge her own path burned brightly within her. Stéphanie's fashion sense, like her spirit, was both daring and unique. From sporting ermine fur at the tender age of four to standing up to dress codes by choosing jeans, her sartorial choices reflected her determination to break free from the mold.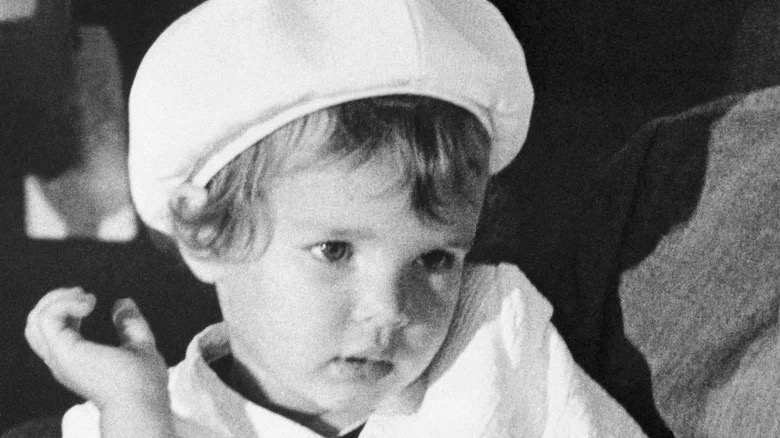 A Tragic Twist
In 1982, tragedy struck, casting a shadow over Stéphanie's rebellious journey. A car accident claimed the life of her mother, Grace Kelly, leaving Stéphanie injured and heartbroken. The press fed on rumors and speculation, attributing blame to Stéphanie for the crash. Amidst the pain and turmoil, she fought to clear her name and escape the constant scrutiny.
In the midst of darkness, Stéphanie's outlook on life transformed. Realizing the fragility of existence, she embraced a newfound appreciation for life's beauty. "I had my arms open to the future and I said to myself, 'This could be all over tomorrow,'" she shared. With unwavering strength, she turned adversity into inspiration.
Fashioning Her Path
From rebellious princess to fashion trailblazer, Stéphanie carved her own niche in the world of design. Immersed in the world of style from an early age, she developed a passion for fashion that would shape her future endeavors. A stint at the Fashion Design School in Paris and an internship at Christian Dior paved the way for her leap into the fashion industry.
With audacity and a creative vision, Stéphanie ventured into the world of swimwear design. Her swimwear line, aptly named "Pool Position," captured her spirit—sexy yet never vulgar. Stéphanie herself modeled her creations, reaping both fame and fortune. But true to her nature, she knew when it was time to pivot, leaving the modeling world behind to explore new horizons.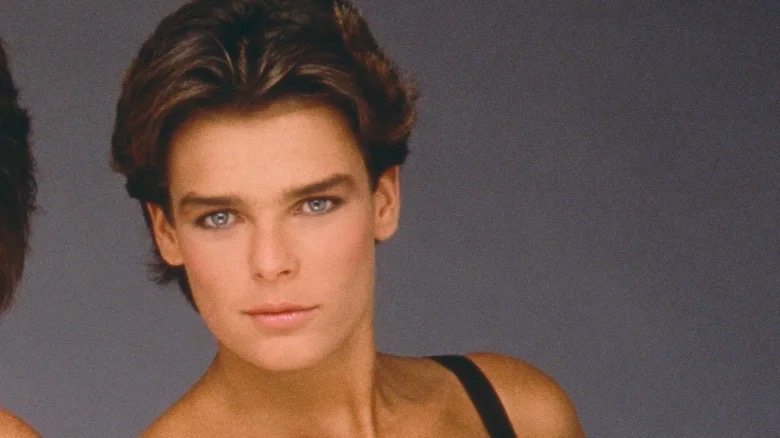 An Artist's Journey
Stéphanie's artistic journey didn't stop at fashion; it expanded to music. In the mid-'80s, she ventured into the realm of singing, surprising the world with her debut single "Ouragan," which soared to the top of the charts in France. Her albums "Besoin" and "Stéphanie" followed suit, showcasing her versatility and passion for the arts. Her mother's prediction had come true—Stéphanie had indeed become an artist, a performer who embraced her musical calling.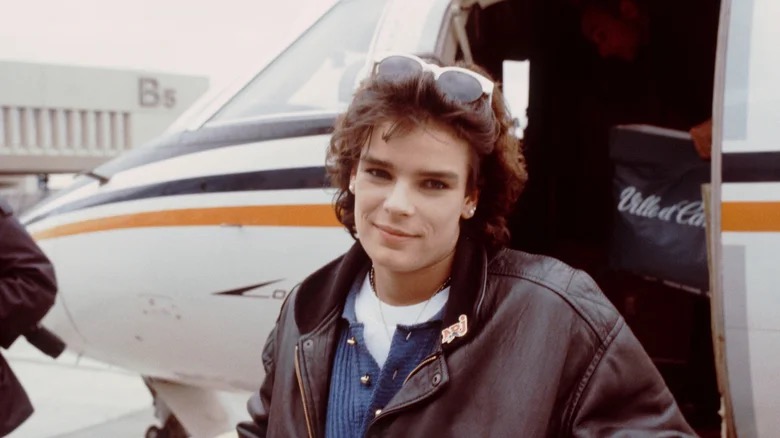 Affairs of the Heart
In matters of the heart, Stéphanie's romantic escapades were as captivating as her creative pursuits. She traversed the landscape of love with a whirlwind of relationships. From race car drivers to nightclub owners, her romantic life was a series of intriguing chapters. Notably, her relationship with actor Rob Lowe added a Hollywood twist to her story.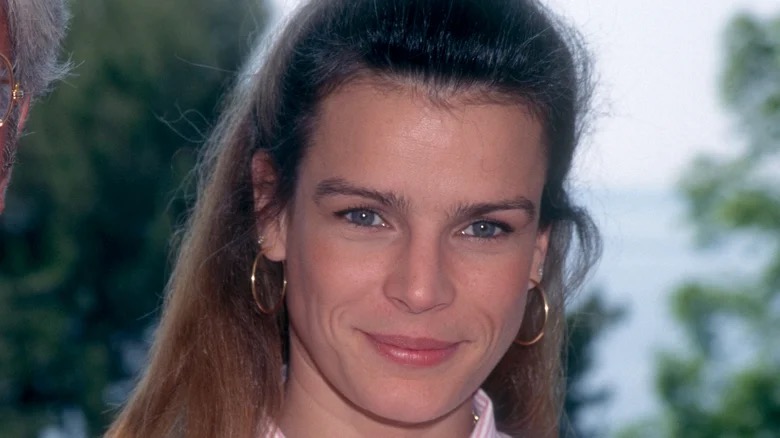 The Journey of Motherhood
Motherhood marked a turning point in Stéphanie's transformation. Her children became her anchor, the true meaning in her life. As she embraced the joys and challenges of raising her three children, she found purpose and fulfillment. The close bond she shares with her offspring is evident in their shared experiences and traditions, like their nightly hymn-chanting ritual.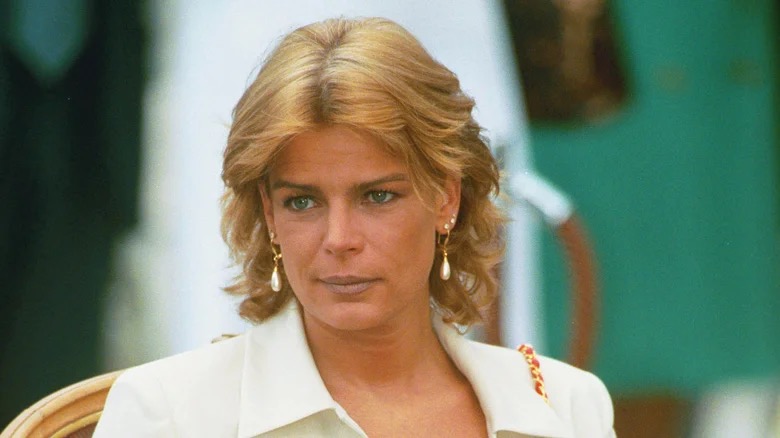 Marriages and Advocacies
Two marriages punctuated Stéphanie's journey, each with its own storyline. While her first marriage ended in divorce, her subsequent relationships shaped her advocacy efforts. Devoting herself to AIDS awareness and animal rights, Stéphanie's commitment to noble causes showcased her compassionate heart. She leveraged her influence and resources to make a positive impact on the world, following in her mother's footsteps of using her position for good.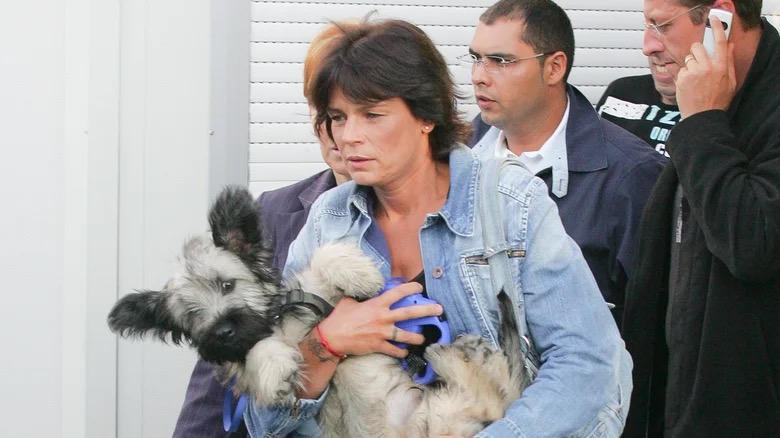 A Fragrant Legacy
Stéphanie's artistic expression extended even to the realm of perfumery. Creating fragrances that bore her name, she translated her essence into scents that captured her spirit. Her perfumes are a testament to her multifaceted nature — elegant, mysterious, and always captivating.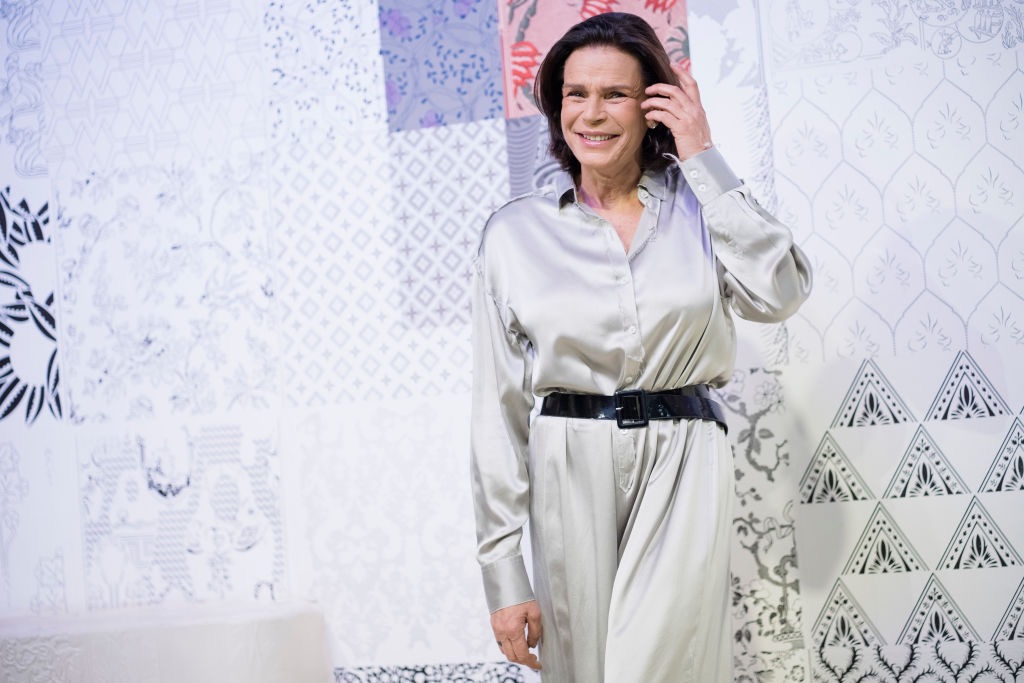 From Princess to Grandmother
In 2023, the transformation of Princess Stéphanie reached a heartwarming milestone as she became a grandmother. Her son Louis Ducruet welcomed his first child, Victoire, into the world. The legacy of grace, strength, and individuality continues as a new generation enters the fold. With the birth of her granddaughter, Stéphanie embarks on a new chapter, embracing the joys of grandmotherhood with the same enthusiasm and love that she poured into every endeavor.
From her birth into the spotlight to her rebellious years of self-discovery, Princess Stéphanie of Monaco has undergone a transformation that spans decades and encompasses countless facets of her identity. Through triumphs and tribulations, she emerged as a symbol of resilience, creativity, and compassion. Her journey from rebellious princess to proud grandmother is a story that captures the essence of a woman who refused to conform, carving her path with grace, style, and an unwavering spirit.